Hanzal. So Hot Right Now.
After not making the playoffs last season, Hanzal and the Coyotes are once again showing their teeth in the Western Conference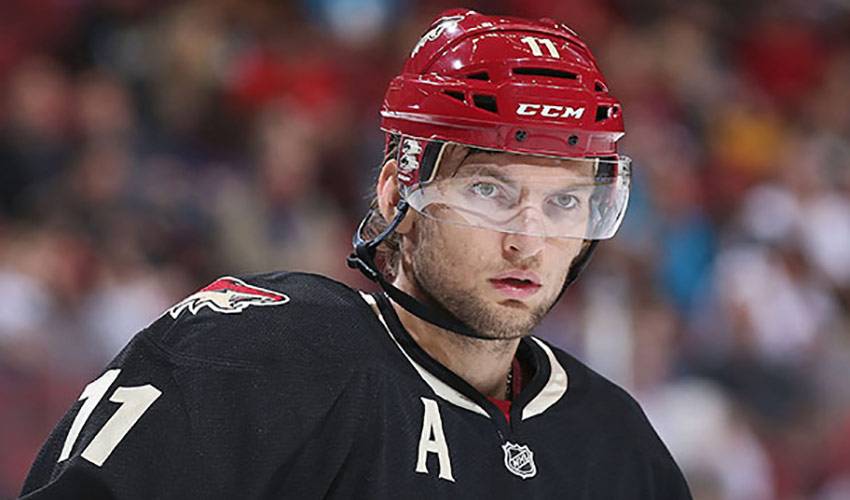 Missing the playoffs last season didn't sit well with Martin Hanzal. His stellar play in 2013-14 more than suggests he was determined to do something about it.
A Pacific Division crown two campaigns ago served notice Phoenix were more than capable of skating with any rival. But, after a conference final ouster at the hands of the Los Angeles Kings, things didn't pan out as the Coyotes had anticipated the following year.
Fifty-one points in 48 games, a fourth-place divisional finish and no shot at a Stanley Cup in 2012-13 was not what anyone in the organization, players included, were expecting.
"Unacceptable," said 26-year-old Hanzal. "We expected to be there and we weren't. Everyone was unhappy with how things turned out."
It's something that stuck with Hanzal over the summer in his native Czech Republic.
"We have a great team and all of us wanted to come out and have the year we knew we were capable of having," said the centreman, who was the 17th overall pick of the Coyotes in 2005. "You thought about that a lot. I just wanted to get the season started."
So far, it's been a dream beginning for Phoenix. They sport a record of 14-4-3 (31 points), good enough to put them near the top of the Western Conference.
On Saturday night, they became the first West team to knock off the Tampa Bay Lightning, a 6-3 home win.
For his part, Hanzal scored once, added three assists and was a plus-four.
"Well, those are the type of games you dream about," said Hanzal, who helped keep the Coyotes unbeaten at home. "I can't say it was the most memorable game I've had, but I'm just happy we won the game. We're sitting in a good position now, but there is still plenty of hockey left to play."
And no easy opponents to face.
"That's the one thing you constantly remind yourself of," offered Hanzal. "You can't go on a losing streak because that could make a huge difference on how things turn out at the end of the season. We always remind ourselves of that."
Hanzal also often reminds himself of his standing as an alternate captain, a role he was given in October of 2011.
"I was very happy the day I found out about it," he said. "It's very important to me and I always want to show my coaches and teammates that I am very proud of that honour."
Eighteen points in as many games, combined with solid defensive play, has added up to an impactful start for Hanzal.
He's determined to help Phoenix stay on course.
"You just have to be ready every game," said the veteran of 409 regular season NHL games.
There's no denying Martin Hanzal certainly is.