Tatar & Teammates Spread Holiday Cheer
A recent trip to a local Detroit children's hospital had Tomas Tatar and the Red Wings bringing smiles to some of their young fans' faces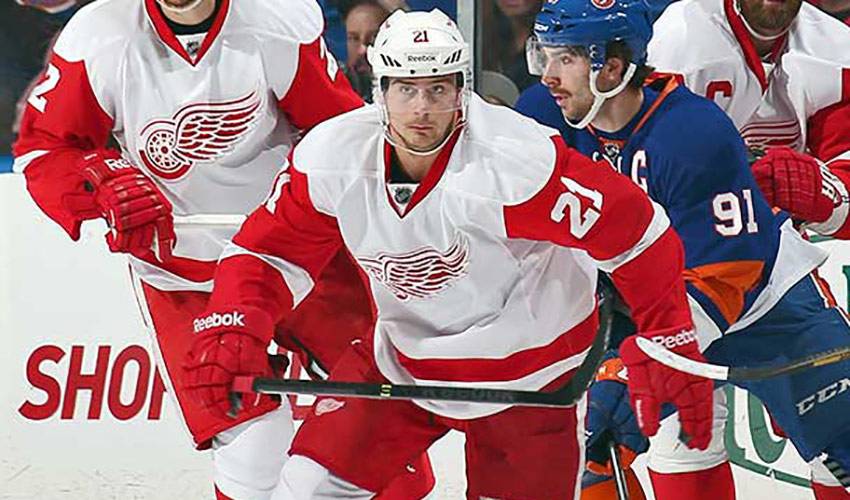 For Tomas Tatar, the Detroit Red Wings promising young forward, a recent team trip to a local children's hospital was both an impactful and inspirational experience.
Not soon after Tatar and his teammates had departed Children's Hospital of Michigan, where they had spent time spreading a little holiday cheer with young patients, the 23-year-old forward took to Twitter to express his gratitude for the opportunity.
Great to see all those happy faces in Children's hospital. #support #kids #help #smile

— Tomas Tatar (@Trto90) November 26, 2013
"For all of the tough things these kids are experiencing, you see a lot of big smiles when you meet them," said Tatar, the 60th overall pick of the Wings in 2009. "I just really enjoyed it. You are reminded of a lot of things when you see kids dealing with serious struggles. If we can make them happy for a few minutes, that's a wonderful thing."
It didn't take the native of Slovakia, who had seven points in 18 games for Detroit last season, very long to understand the importance behind the visit.
"We have very supportive fans and it's very important to continue that connection with them," said the winger, who has eight points in 18 games this year, including a two-point performance in a 6-1 win over Boston on Wednesday night. "I like that we have the chance to do something like this. It's very easy to connect with the kids. We brought some hockey gifts and you could see how excited they were."
That was certainly evident when a teenage girl had the chance to interview captain Henrik Zetterberg, or when kids lined up to shake hands or high-five their favourite players.
"You can see the guys really enjoy doing it," offered Tatar, who scored his first NHL goal in his first game, on December 31, 2010. "It's good to be able to give a little something back, to share a story or just listen."
It's also a reminder of what Tatar, who celebrated his birthday with an assist in a 4-2 win over Ottawa on Sunday, experienced when he was growing up in Slovakia.
"I remember the times when I would meet some of the Slovak players that were in the NHL and they were always very nice, very willing to talk to you and answer any questions you would have," said Tatar, who won a silver medal with Slovakia at the World Championships in 2012. "You don't forget that. And now, I feel very fortunate to have a chance to do that with my teammates."
As for who enjoyed the hospital visit most, the kids or the players, consider it something you won't ever see in the NHL: a tie.
"After you leave, you think about a lot," admitted Tatar. "It's pretty inspiring when you see people going through a lot of tough times, but they are still very positive. I feel very lucky I was able to be there."