Slater Is A Jack-Of-All-Trades
Jim Slater is on the job in Winnipeg with the "Take-a-Jet-to-Work" program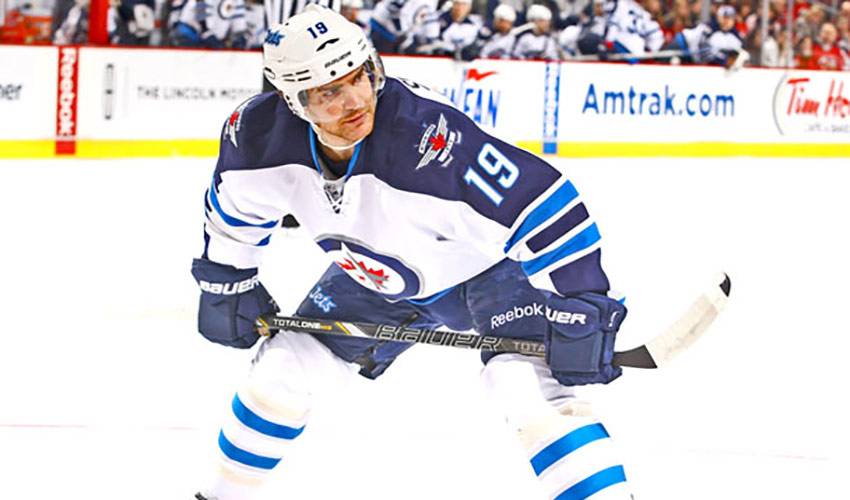 When it comes to making his mark in the Winnipeg community, Jim Slater is on the job. Literally.
Working with the Winnipeg Police Service K 9 Unit. Trying out his musical skills with the Winnipeg Symphony Orchestra. Feeding polar bears at the Winnipeg Zoo. Making sushi at a local restaurant.
Slater, now in his third season with the Jets, has made a career out of experiencing other careers, courtesy of his Take-a-Jet-to-Work series.
For the past three seasons, the veteran of nearly 500 NHL games has been visiting local workplaces, donning different uniforms, while meeting some of the hardest-working people in the city.
"When I was playing in Atlanta, I came up with the idea of taking a player to work and it kind of took off from there," said Slater, the 30th overall pick of the Thrashers in 2002. "And now, after three seasons in Winnipeg, it's been fantastic. The fans know what we do and they support us, so I wanted to see what they do. I love getting out into the community and this was a fun way to learn some new things."
The latest installment of Take-a-Jet-to-Work saw Slater sharpening his sushi skills at a local restaurant.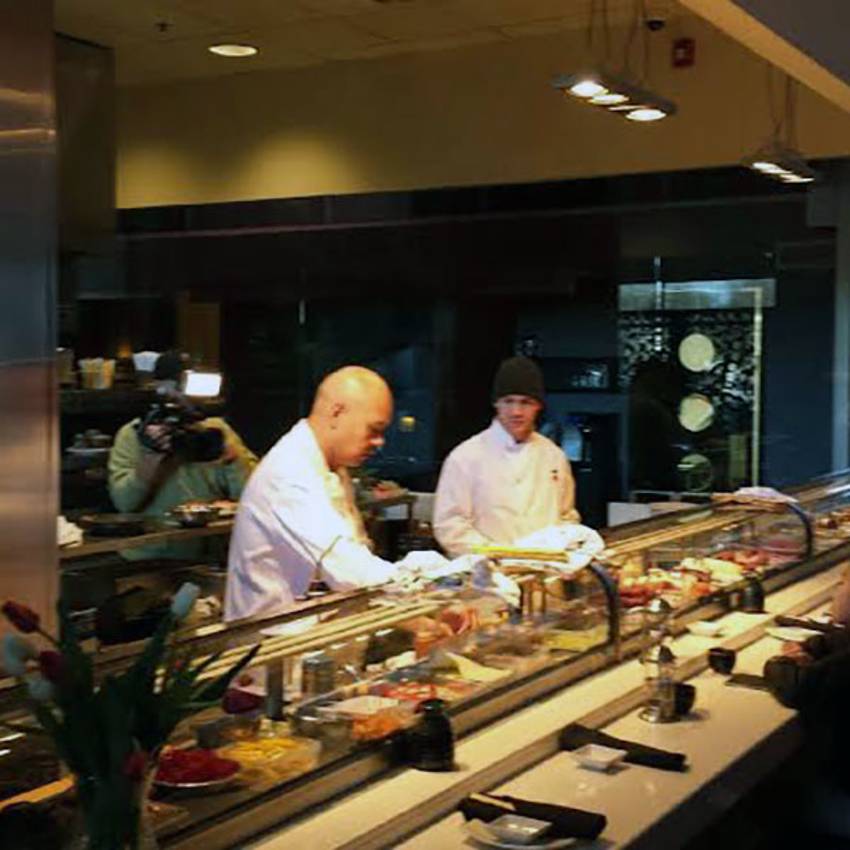 "It's always really fascinating to see what people do, how hard they work and how much passion they have for what they do," offered Slater, who celebrated his 31st birthday on December 9. "You get such a unique perspective on people's lives and their livelihoods. I love sushi, but I never realized just how tough it is to make it. It's harder than it looks. But it was a really cool learning experience."
What's the one thing Slater takes away from his career-for-a-day efforts?
"I think that it ends up being that I'm excited to be there and they are excited to have me doing it," he noted. "You end up feeling a bond after you go out and do these jobs. I just really appreciate the chance to do something that is a lot of fun."
Not even a charging polar bear can dampen Slater's enthusiasm.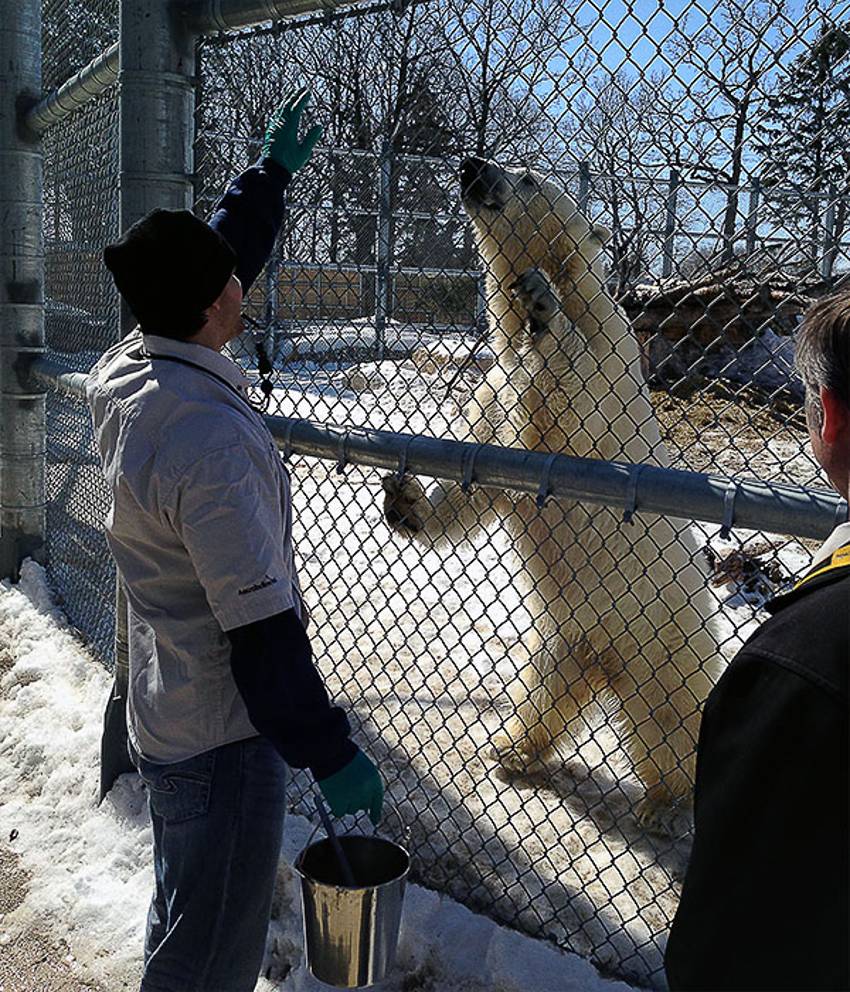 "Nothing is scripted, so anything goes," he said. "I remember I dropped a fish on my side of the fence when I was feeding the polar bears. One of them went crazy and started running towards us. I was wondering if this big bear was going to go through the fence. But thankfully, he didn't.
It's all in a day's work for the Winnipeg Jets' jack-of-all-trades.