The Players' Olympic Picks
The players suiting-up in Sochi tell us what other Olympic events they'll be following in Russia.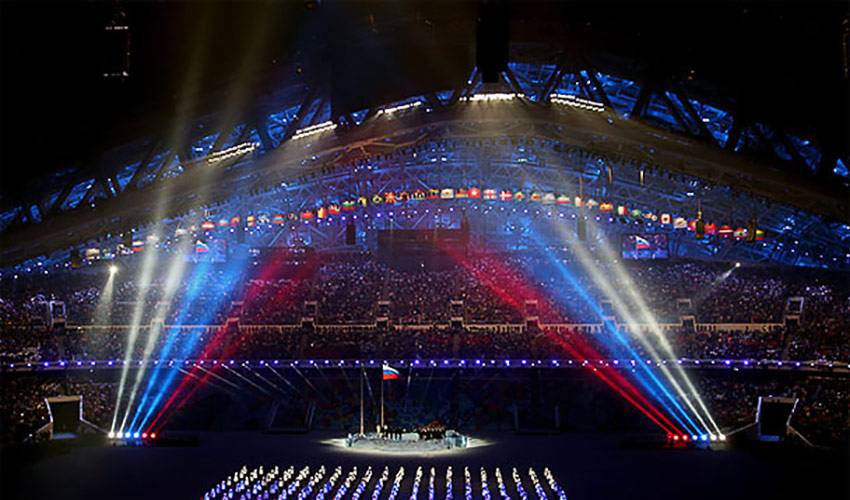 As NHL players are packing their bags for their journeys to compete in Russia, the 2014 Winter Olympic Games kicked off in Sochi this morning with the Opening Ceremonies. While their main focus will be delivering hockey gold to their homeland, the players participating in the 2014 Olympics in Sochi are also looking forward to watching the drama unfold in other events.
This edition of the Winter Games unveiled eight new events, with four awarding medals in both men's and women's competitions.
Half-pipe and slopestyle competitions in freestyle skiing, a new snowboard event, a parallel slalom race, women's ski jump, new relay competitions in luge and biathlon, as well as a team figure skating event will give fans even more reason to cheer.
Before they step aboard their flights to Sochi, we spoke with some of the players competing to find out what event/events they're most looking forward to:
Raphael Diaz (Switzerland)
"I'll be following the whole Swiss ski team and of course, (multiple Olympic champion ski jumper) Simon Ammann and (Olympic gold medal-winning cross-country skier) Dario Cologna."
Zemgus Girgensons (Latvia)
"I love the luge and bobsled events. They are really cool to watch. It's also pretty scary, too. I'm happy to watch and not do it myself. I also like the ski jumping events."
Marc-Edouard Vlasic (Canada)
"I don't know about a favourite, but I like moguls and speed skating."
Paul Martin (USA)
"I enjoy watching the snowboard half-pipe or downhill skiing. There's always great action and skill on display."
Martin Hanzal (Czech Republic)
"I don't have a favourite Olympic sport. It's all about the hockey for me." (accompanied by a smiling face emoticon).
Anze Kopitar (Slovenia)
"I really enjoy watching ski jumping."
Patrick Marleau (Canada)
"I always enjoy watching speed skating and the biathlon."
NHLPA.com will be covering the 2014 Winter Olympic Games live from the Men's Ice Hockey Tournament. Stay tuned for photos, videos, and articles documenting the players' experiences in Sochi.