SELANNE AN OLYMPIC IRONMAN
43-year-old Selanne is once again donning the colours of Finland at the Winter Olympic Games in Sochi.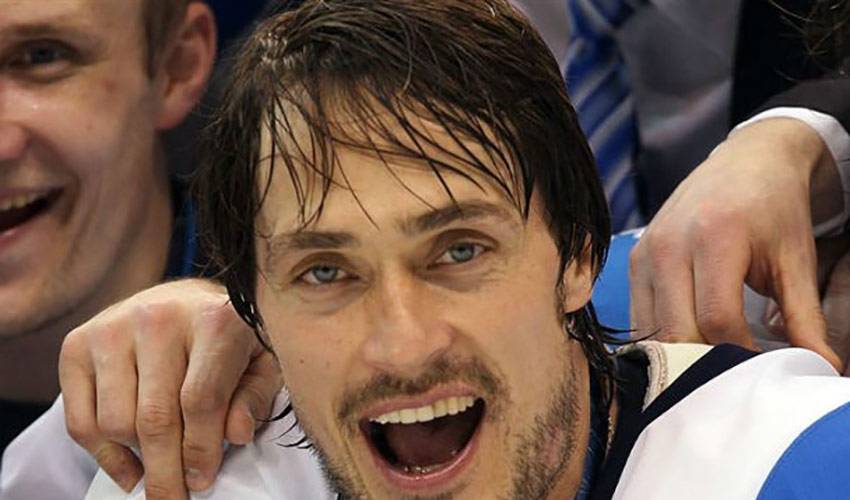 At some point of any conversation you have with a player on the Anaheim Ducks, the topic of Teemu Selanne, the man set to play in his sixth Olympic Games, just happens to come up.
Beloved would be a most accurate way to describe the way teammates feel about the 43-year-old Selanne, who is once again donning the colours of Finland at the Winter Olympic Games in Sochi.
It takes little prompting, if any, to get Ducks players to talk Teemu.
"He's just unbelievable," praised fellow forward Nick Bonino. "He is still a great player, but even after all the success he has had, there is no ego at all. The person that you see smiling all the time, having fun and being a great person, that's exactly who he is. The guy is amazing."
Bonino related the story of when he scored his first NHL goal. It was none other than Selanne who skated towards the net in the second after, scooped up the puck, handed it over and gave the elated centreman a pat on the back.
"That's him, for sure," said Bonino. "He was so happy for me. He told me the story about his first one and how he never forgot it. I really couldn't believe it."
Dan Winnik, who has appeared in over 460 NHL games, also sings the praises of Selanne, the player competing in his record-tying sixth Olympic games, equaling the mark held by fellow countryman Raimo Helminen.
Like Bonino, Winnik still marvels at Selanne's commitment to the game.
"He gives his top effort in every situation," said Winnik, of Selanne, who has twice been the top scorer at the Olympics and was chosen as the best player at the Turin Games in 2006. "At practice, he works hard. Every game, he is so well prepared. You see it every day just how much passion he has for the game. He wants to win and he wants to do whatever he can to make that happen."
They might not be considered a gold medal favourite in Sochi, but with Selanne aboard, Finland can hardly be counted out.
Selanne, who helped the Finns win two bronze medals, along with a silver medal eight years ago, is still very much a difference maker in NHL circles and on the Olympic stage.
"He's very dedicated in the way he approaches the game," said Anaheim forward Matt Beleskey. "You look at all that he's done and all that he's still doing. He's a great player and a great teammate."
And a player people love to talk about, even when they aren't asked.