Robidas A Grateful Veteran
A trade to the Anaheim Ducks has veteran blueliner Stephane Robidas reflective of the past and excited for the opportunity in Southern California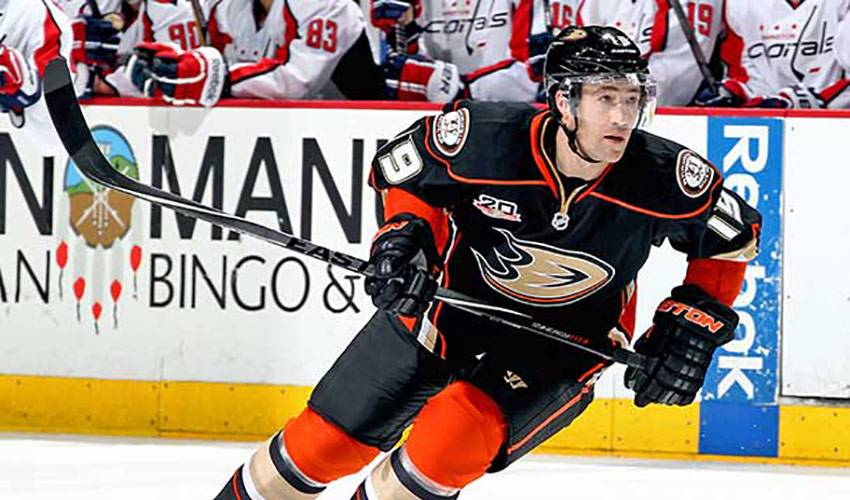 A trade to Anaheim gave Stephane Robidas plenty to look forward to. It also gave the veteran plenty to look back upon.
There was a moment, not soon after the March 4 deal that sent Robidas from Dallas to Anaheim, which prompted the defenceman to put the situation in perspective.
"It was strange in a way," said Robidas, who has appeared in almost 900 regular season games. "I'm 37-years-old, I've was out with a broken leg since the end of November, but they still thought enough of me to want to bring me into their group. I felt very grateful they would think of me in that way."
His former team holds him in similar high regard.
"Stephane is the consummate professional," Stars general manager Jim Nill said in a statement. "He has set a great example for our young core, not only when he was playing, but in his recovery as well. We want to wish Stephane and his family the best and thank him for all that he's done in his time here."
Robidas made his return to action on March 18, playing just over 13 minutes in a home game against Washington.
It couldn't have come soon enough, he admitted.
"When I broke my leg, I wanted to get back out there right away," said the Quebec native, who started his NHL career with Montreal, appearing in one game in 1999-00. "And now, starting with a new team, I feel the same way. I'm excited and when I got out on the ice with the guys the first time, I was a little bit nervous. I wanted to show them I can fit in and bring something to the team."
Sitting on the sidelines afforded Robidas the chance to go over a career that has included stops in Montreal, Dallas (twice), Chicago and now, Anaheim.
"It's funny because I thought about my career a lot when I wasn't playing," said the 164th overall selection in the 1995 Entry Draft. "I thought about the times as a kid, dreaming about what it would be like to play in the NHL, and then getting that chance.
"I remember the early days when the veteran guys would tell me to enjoy it because it goes by quick," Robidas continued. "I was like, 'Yeah, yeah, yeah,' when they said that. But it's true. I just feel very fortunate for that dream to have come true and to play with and against the best players in the world. My first year, I played with Saku Koivu in Montreal. Now, years later, we get to play with each other in Anaheim."
The Ducks are a team that brought out the best in Robidas during his Dallas days.
"They have big, skilled players that make life for very tough for you out there," he offered. "They always presented a tough challenge. You look at their lineup and it's not luck that makes them success. It's a very balanced lineup, forwards, defence and goaltending, with a lot of depth."
Just the type of team that's tailor-made for a well-respected veteran like Robidas.