Stamkos Looking To Go Beyond
Despite already being known as the top-goal scorer in the game Steven Stamkos is eager to lead the Bolts to Stanley Cup success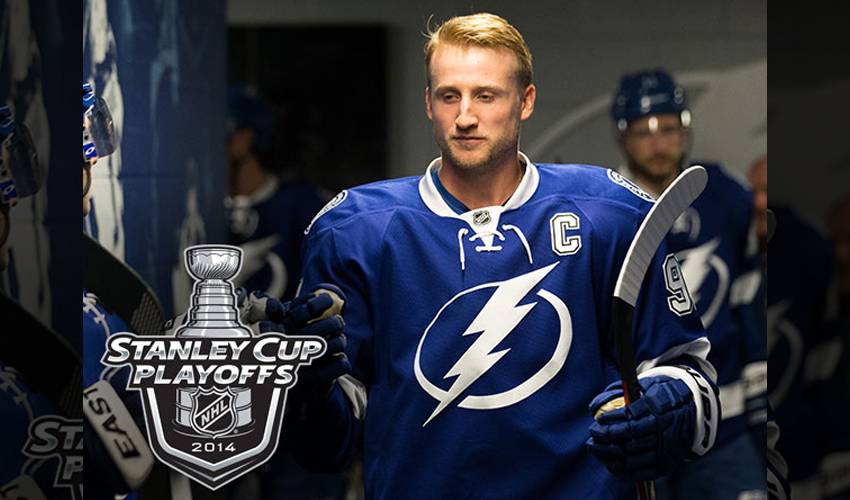 When Steve Stamkos lie writhing on the ice, his leg broken after crashing into a goalpost in November, Paul Titanic knew, despite the severity of the injury, nothing could stop the NHL superstar from coming back stronger than ever.
Resiliency is something Titanic saw time and again in Stamkos when he coached the standout centreman during his minor hockey days with the Markham Waxers.
It became a familiar scene: knock Stamkos down and he'll get right back up.
"Absolutely," said Titanic, of the Tampa captain, who is a two-time Maurice Richard winner as the league's leading goal-scorer (2010 and 2012). "I remember one year, it was the (Ontario) provincial championship game, and Steven was hurt. He didn't start the game and we weren't doing well."
Stamkos, in his street clothes, couldn't bear being a spectator.
"He had brought his equipment with him and despite not being 100 per cent, he went and got changed," recalled Titanic, who teaches and also coaches hockey at Saint Brother Andre Catholic High School in Markham, along with his duties as a coach/mentor with the Markham Minor Hockey Association. "He got back out there, played on the power play, and we won the game. He just couldn't take sitting there anymore. He did what he could to survive in that game."
None of it came as a surprise to Titanic, a person Stamkos regards as one of the most influential in his hockey career.
Scenes such as that led him to believe the 24-year-old forward, who had 14 goals and nine assists in 17 games before being injured, would be a force when he returned to action on March 6.
"Steven has an inner determination that is pretty much unmatched," praised Titanic, of the first overall pick of the Lightning in 2008. "There were times when he was told he wasn't big enough, strong enough or tough enough, all these things. But all of that really got him ready for his NHL career."
A career that a proud former coach thinks will only get better for one of the game's very best.
"It's kind of strange to say a guy that scored 60 goals in the NHL could ever go beyond what he's already accomplished," offered Titanic, of Tampa's captain. "But with his commitment to the sport and love for hockey, I really do believe he will."
Stamkos and the Lightning will launch their bid to go beyond, as they get their Stanley Cup journey underway with an opening-round matchup against the Montreal Canadiens, starting Wednesday in Tampa.