Onto Round Two
The NHL released the schedule for the 2nd round of the 2014 Stanley Cup Playoffs on Thursday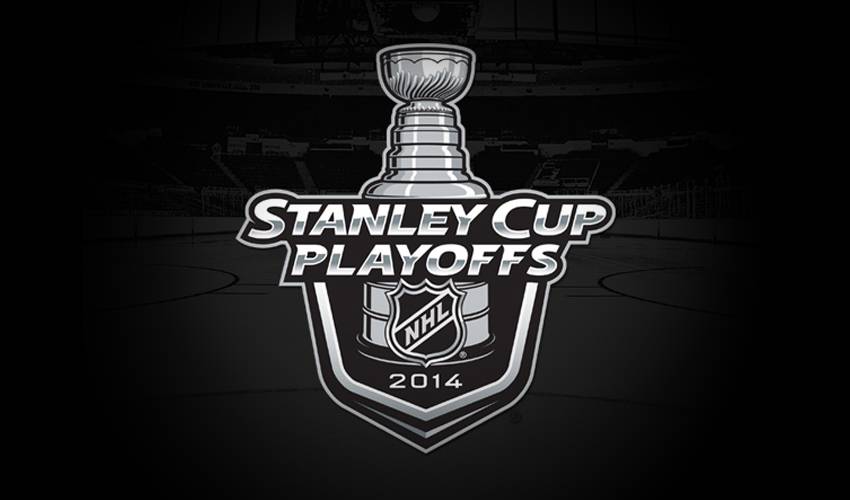 Following the three exciting Game 7 showdowns on Wednesday night, the 2nd round of the 2014 Stanley Cup Playoffs are now set.
Los Angeles, Minnesota and New York were the final three teams to move on, joining Boston, Montreal & Pittsburgh in the Eastern Conference, along with Anaheim and Chicago in the Western Conference.
With things now finalized across the board, the NHL released the 2nd round schedule on Thursday morning (see below). The action gets underway tonight at the TD Banknorth Garden in Boston as the Bruins and the Canadiens renew one of the oldest and most intense rivalries in professional sports.
Tune-in and follow your favourite Players and teams as the chase to the 2014 Stanley Cup continues!
2014 STANLEY CUP PLAYOFFS SECOND ROUND SCHEDULE
NEW YORK (May 1, 2014) – The National Hockey League today announced the dates, starting times and national television coverage for the 2014 Stanley Cup Playoffs Second Round, which begins Thursday, May 1. NBC Sports Group will have exclusive coverage of the Second Round in the U.S. Television information in the U.S. for games later in this round will be released as it is determined. CBC, TSN and RDS will televise exclusive coverage throughout Canada. All times listed are ET and subject to change.
Eastern Conference
| Date | Time (ET) | Boston vs. Montreal | Networks |
| --- | --- | --- | --- |
| Thursday, May 1 | 7:30 p.m. | Montreal at Boston | NBCSN, CBC, RDS |
| Saturday, May 3 | 12:30 p.m. | Montreal at Boston | NBC, CBC, RDS |
| Tuesday, May 6 | 7 p.m. | Boston at Montreal | CBC, RDS, NBCSN |
| Thursday, May 8 | 7:30 p.m. | Boston at Montreal | CBC, RDS, NBCSN |
| *Saturday, May 10 | TBD | Montreal at Boston | CBC, RDS |
| *Monday, May 12 | TBD | Boston at Montreal | CBC, RDS |
| *Wednesday, May 14 | TBD | Montreal at Boston | CBC, RDS |
| Date | Time (ET) | Pittsburgh vs. NY Rangers | Networks |
| --- | --- | --- | --- |
| Friday, May 2 | 7 p.m. | NY Rangers at Pittsburgh | NBCSN, CBC, RDS |
| Sunday, May 4 | 7:30 p.m. | NY Rangers at Pittsburgh | NBCSN, CBC, RDS |
| Monday, May 5 | 7:30 p.m. | Pittsburgh at NY Rangers | NBCSN, CBC, RDS |
| Wednesday, May 7 | 7:30 p.m. | Pittsburgh at NY Rangers | NBCSN, CBC, RDS |
| *Friday, May 9 | TBD | NY Rangers at Pittsburgh | CBC |
| *Sunday, May 11 | TBD | Pittsburgh at NY Rangers | CBC |
| *Tuesday, May 13 | TBD | NY Rangers at Pittsburgh | CBC |
Western Conference
| Date | Time (ET) | Chicago vs. Minnesota | Networks |
| --- | --- | --- | --- |
| Friday, May 2 | 9:30 p.m | Minnesota at Chicago | NBCSN, TSN, RDS |
| Sunday, May 4 | 3 p.m | Minnesota at Chicago | NBC, TSN, RDS |
| Tuesday, May 6 | 9 p.m | Chicago at Minnesota | CNBC, TSN, RDS2 |
| Friday, May 9 | TBD | Chicago at Minnesota | TSN |
| *Sunday, May 11 | TBD | Minnesota at Chicago | TSN |
| *Tuesday, May 13 | TBD | Chicago at Minnesota | TSN |
| *Thursday, May 15 | TBD | Minnesota at Chicago | TSN |
| Date | Time (ET) | Anaheim vs. Los Angeles | Networks |
| --- | --- | --- | --- |
| Saturday, May 3 | 8 p.m | Los Angeles at Anaheim | NBCSN, TSN, RDS |
| Monday, May 5 | 10 p.m | Los Angeles at Anaheim | NBCSN, TSN, RDS |
| Thursday, May 8 | 10 p.m | Anaheim at Los Angeles | NBCSN, TSN, RDS |
| Saturday, May 10 | TBD | Anaheim at Los Angeles | TSN |
| *Monday, May 12 | TBD | Los Angeles at Anaheim | TSN |
| *Wednesday, May 14 | TBD | Anaheim at Los Angeles | TSN |
| *Friday, May 16 | TBD | Los Angeles at Anaheim | TSN |