Gionta Sees Bleu, Blanc et Rouge
Everywhere he turns in Montreal Brian Gionta sees the familiar colours of the team he leads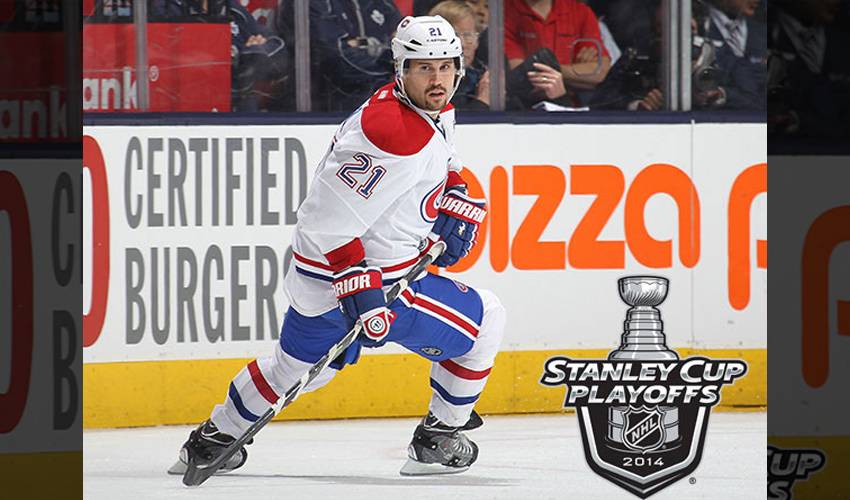 During the course of the playoffs, when he's in Montreal, Brian Gionta sees red whenever he picks up his children from school. He also sees plenty of white and blue, too.
Montreal's four-game first-round sweep of Tampa afforded the Canadiens more than a week to prepare for Boston, their second-round opponent. It also offered the players coveted time to spend with their respective families.
For team captain Gionta, it meant going back to school, so to speak.
"There was a lot of helping the kids with their homework, getting things ready for school the next day and picking them up at the end of the day," Gionta told NHLPA.com. "It's a long season and to have a break like we had, to reconnect with your family, to spend some quality time together, was great."
Whenever the veteran forward stepped out of his car at his kids' school, he was greeted by a sea of bleu, blanc et rouge.
"They have jersey day when we would be playing, so when you got to the school, you'd see all these kids dressed in Canadiens jerseys," said Gionta, now in his fifth season with the Habs. "It's a great thing to see, to know you have that support, not only from the kids, but everyone here, too."
How many Gionta sweaters has he counted?
"Well, not as many as some other ones," he said with a laugh. "I think it's my younger teammates that are getting all the attention, guys like (Brendan) Gallagher and (Alex) Galchenyuk."
While Gionta might not be winning the jersey battle, his name is synonymous with NHL success, highlighted by a Stanley Cup with the New Jersey Devils in 2003.
After three games of Montreal's Eastern semifinal against Boston, a series the Canadiens lead 2-1, the native of Rochester, New York, has appeared in 102 post-season contests, along with nearly 800 regular season appearances.
"I feel very fortunate," offered Gionta. "You feel lucky to make it to the NHL. And when you do get there, initially, you're thinking, 'How many (games) will I play?' Then, it turns into, 'How long can I stick around?' Things seem to go by so quickly, but the one thing that is always a constant is wanting success, to be part of a team that is successful."
Some 11 years after winning the Cup, Gionta is locked-in on being part of another championship club.
"It's a very special feeling to play in Montreal and we'd love nothing more than to win it all," he said. "You can see what it means to people and you can see the excitement everywhere you go."