Gorges Holding A Block Party
Blocking shots is a huge part of Josh Gorges' game and the Habs are benefiting from his willingness to sacrifice his body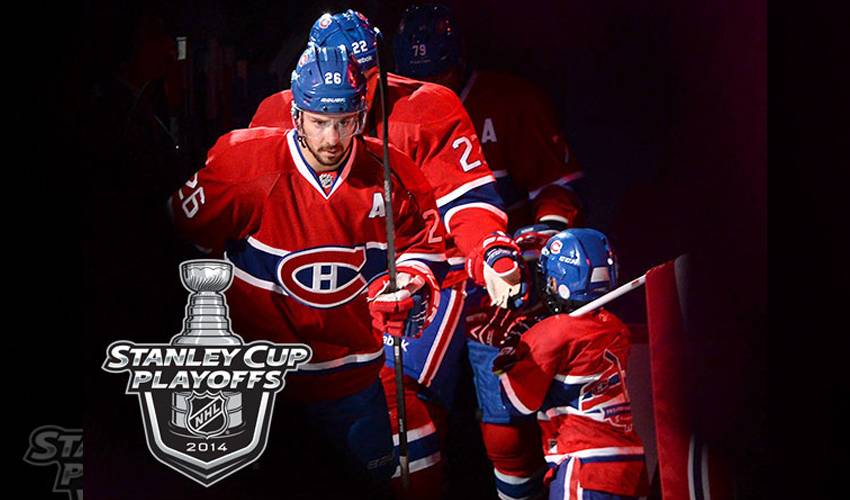 What's the best way to block a team from having a stranglehold on the Eastern Conference championship series? Put Montreal defenceman Josh Gorges on the case.
The stat sheet from Game 3 of the Eastern final between the New York Rangers and the Canadiens reads 37 shots for the Blueshirts compared to 25 for the Habs.
The number could have been much higher for New York, and the outcome – a 3-2 overtime win by Montreal – quite different, had it not been for Gorges blocking six shots in 25:25 of ice time.
While points aren't his primary source of contribution, putting himself in front of slap shots, snap shots and wrist shots is one of the crucial ways that Gorges makes his presence felt. The veteran rearguard has 35 blocked shots in 14 playoff games this year.
Gorges finished tied for fifth in the category during the 2013-14 regular season, registering 177 blocks in 66 games.
His six-pack of blocked shots led all skaters in Montreal's much-needed Game 3 victory at Madison Square Garden on Thursday night.
"You do whatever you have to," said Gorges, who was dealt to Montreal from San Jose on February 25, 2007. "It's been a part of my game for awhile. Anything you can do, especially when you have a chance to stop a scoring chance, you just do it."
Not that sacrificing your body is an easy task.
"Hopefully, the worst thing you deal with is the odd bump or bruise," said the native of Kelowna, British Columbia. "Over the years, you become more accustomed in how to block shots in the most effective way."
It's that attitude and approach that have made Gorges a valued and respected teammate over his 560-game NHL career that began in 2005-06 with the Sharks.
In 2012, he was honoured with Montreal's Unsung Hero Award, a fitting recognition for the type of player that makes substantive, yet not always widely recognized contributions.
Individual adulation, however, is certainly not what the 29-year-old Gorges is about.
"When I came to Montreal, I learned right away what hockey means to the city, to the fans, and to the players who wore the jersey," he noted. "It's about the team, everyone working together towards winning the Cup. You know you can always count on getting support from your teammates and the fans every time you are on the ice."
And they can always depend on Josh Gorges, a player that's happy to take one (or a half dozen) for the team.