Doughty Dominant For The Kings
Drew Doughty is displaying his elite-level talents in helping the Kings to the Western Conference Final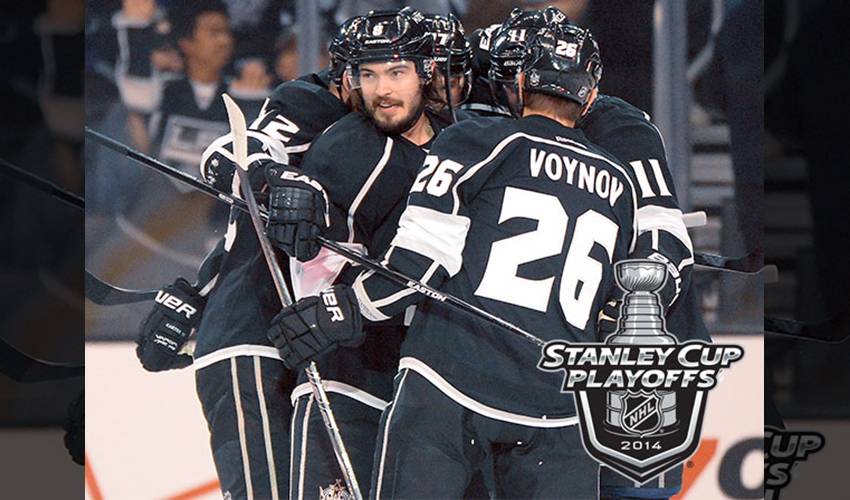 Whether down in a series, down a goal, or down to the wire for a berth in the Stanley Cup final, Drew Doughty and the Los Angeles Kings have been unflappable in their quest for another championship banner.
They've been on the canvas throughout the 2014 NHL Playoffs, but time and again, the Kings have found a way to dust themselves off and then dust off the competition.
On the wrong side of a three games to none deficit in the first round against San Jose, the Kings won the next four contests, to earn them a spot in the Western Conference semifinals against another state rival, Anaheim.
One game away from elimination, Los Angeles won both Game 6 and Game 7, giving them an opportunity to face the Chicago Blackhawks, the team that sent them to the sidelines in last year's Western Conference final.
A 3-1 loss in Game 1 of their rematch was followed by an authoritative 6-2 LA win. On Saturday night, on home ice, after giving up the first goal, the Kings won 4-3, to take a two games to one series advantage.
"Our leaders, they're the ones that lead the way," said the 24-year-old Doughty. "They start having that composure. When they're showing that, I think the younger guys just kind of do the same thing. They see the guys that have been successful in this league so far, they see the things they're doing, they just try to do the exact same things."
Emulating Doughty would certainly be a blueprint for success.
While he's not on the shortlist for Norris Trophy consideration this year, he easily could have been.
After a brilliant turn on Team Canada at the Sochi Olympics, Doughty, who has a track record of getting stronger and more impactful the more minutes he plays, has been a pillar on the Kings defence corps throughout the post-season.
He had a goal – the game-winner in Game 3 against the 'Hawks – plus an assist, recorded five blocked shots and saw 28:32 of ice time, the most of any player that night.
"We're here for a reason," said the two-time Olympic gold medalist, who also won a world junior gold in 2008. "We're not here to win a few games. Our ultimate goal is to win the Stanley Cup. Obviously, we've got a lot of obstacles before that can happen. This is our toughest one yet. Chicago is a good team. We know they're not going to go away easy. A lot of work left to do."
For LA's well-regarded workhorse, it's a challenge that he thrives upon.
"We've just got to play 60 minutes, and that's it," said Doughty. "We have to be ready."