Kane Cranking Up His Play
The ultra-talented Blackhawks forward constantly looking to elevate his game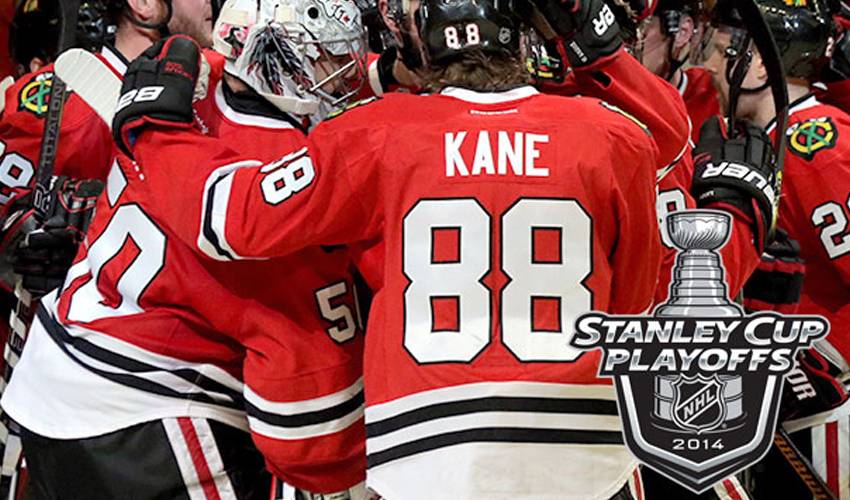 In the hours leading up to a must-win Game 5, Patrick Kane made it clear he wanted to contribute more. And that's just what one of hockey's biggest talents managed to do.
Despite his impressive career numbers, both regular season and playoffs, accompanied by no shortage of individual and personal successes, Kane, Chicago's ultra-talented forward, is constantly looking to up his game.
In Game 5 of the Blackhawks' Western Conference Final against the Los Angeles Kings, Chicago found themselves staring a three games to one deficit in the face.
If that wasn't stressful enough, three periods, plus one, with the 'Hawks season hanging in the balance, wasn't enough to decide the outcome.
Throughout four periods, Kane was at his very best.
Correction. He was already at that level long before Michal Handzus scored in the second extra frame to breathe life back into Chicago, and send the series back to California.
"It was good," said Kane, of the 5-4 victory. "I think my teammates made me look good out there, to be honest with you. You know, it's a huge win for us. It's always nice to contribute. That's kind of the mindset going forward here, for the rest of the series, the rest of the playoffs. Try to contribute any way you can every night, whether it's on the score sheet or any other way you can. "
On this night, and for that matter, on almost every one, Kane has managed to do both.
He had four assists, including a beauty on Handzus' winner, registered a +3-rating, had five shots on goal, and earned first star honours.
Outside of the numbers, the 25-year-old did all the little things right. Dumping the puck in deep, backchecking, forechecking – Kane was a genuine difference maker in front of the raucous United Center faithful.
As for his individual contributions, the Buffalo native preferred to focus his attention elsewhere.
"It's a great group of guys," praised Kane, who won scored the OT, Cup-winning goal in 2010. "Obviously, we have a lot of experience and know what it takes at this time of year. I think we're very comfortable in that locker room with one another."
Comfortable, yes. But like Kane, who hoisted Cup No. 2 in 2013 (he was named Playoff MVP for his efforts), not complacent.
"You see momentum in the series, how it can shift," he reasoned. "L.A.'s had a lot of it. I think it's our turn now to hold onto it and keep that momentum."
Having Kane, who recorded 69 points in 69 games in the 2013-14 regular season, on the case certainly bodes well for Chicago's fortunes.
"He's a special player," praised head coach Joel Quenneville. "I thought he had some great looks, beat the rusher off his zone. Read off his new linemates there, figured things out quickly. He anticipates as good as any player. Patience level with the puck is as good as anyone. Nice to see him get a big night like that."
Not the first time Patrick Kane has heard that. And not the last time, either.