Ready For The Challenge
Kevin Klein and the Rangers are riding high & feeling confident as the Stanley Cup Final approaches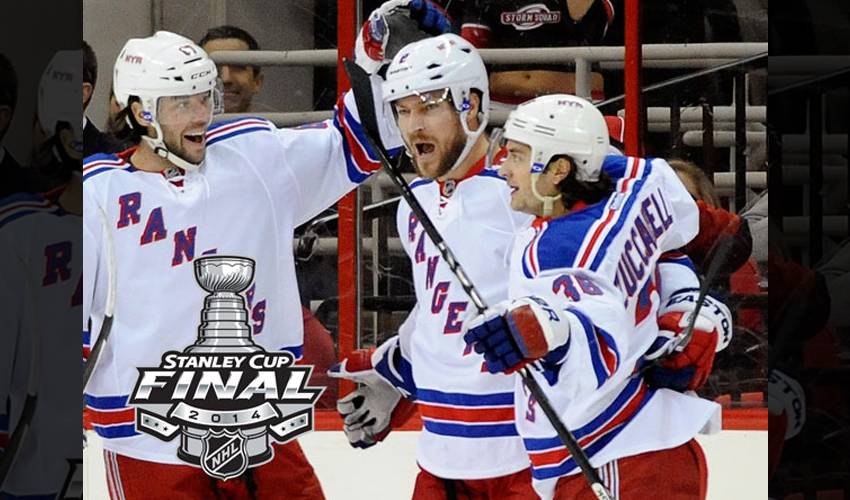 No, Kevin Klein. It isn't a dream. You and the New York Rangers are in the Stanley Cup Finals.
It's been quite a whirlwind season for the 29-year-old defenceman Klein, one highlighted by a chance to see his name etched on the most coveted team trophy in all of sports.
Dealt from Nashville to New York for fellow bleuliner Michael Del Zotto in January, the native of Kitchener, Ontario, is still shaking his head at how it's all unfolded.
"It's crazy, really," said Klein, who played 403 career games with the Predators. "When the trade happened, you don't always know what to expect. But, early on, I knew I was going to a good situation. The one thing I wanted to do was just be myself on the ice, to do whatever I could to help the team make the playoffs."
A date in the final eight was hardly a slam dunk for the Rangers.
"It was a fight for a long time," recalled Klein, who appeared in 30 regular season games with New York. "But, we started playing our best hockey down the stretch. Everything kind of came together for us."
After beating the Philadelphia Flyers in the Eastern Conference quarterfinals, the Rangers stormed back from a three games to one deficit to take their semifinal set against the Pittsburgh Penguins.
In the conference final, New York bested the Montreal Canadiens in six games, clinching the series with a 1-0 on home ice, punching their ticket to the championship round.
"My wife (Jodi) and I went out for a late dinner after Game Six," said Klein. "Just a quiet, low-key spot in our neighbourhood. I think we both had a look that said, 'Can you believe it?' It was an amazing feeling knowing that you get to play for something you always hoped for."
And, unlike the childhood days when he dreamed of the chance to hoist that silver trophy aloft, this is as real as it gets.
"You wake up the day after the conference final, and you have the biggest smile on your face," admitted Klein. "It really happened."
Now, there's just one task left to complete, one that starts on Wednesday night in Los Angeles.
"We knew, whether it was Los Angeles or Chicago, that we would be facing a tough team," offered Klein. "You take a little bit of time to celebrate getting to this point, but it's not long before you realize this is the toughest test of all and you need to be prepared."
Klein says the Rangers are ready for the challenge.
"We were in playoff mode even before the playoffs started," he noted. "Everyone is contributing and everyone understands the sacrifices and effort needed to be successful at this time of the year. It's an exciting time."
And a dream come true for Kevin Klein.