One Save At A Time
Jonathan Quick keeps his approach simple in leading the Kings to the verge of a Stanley Cup title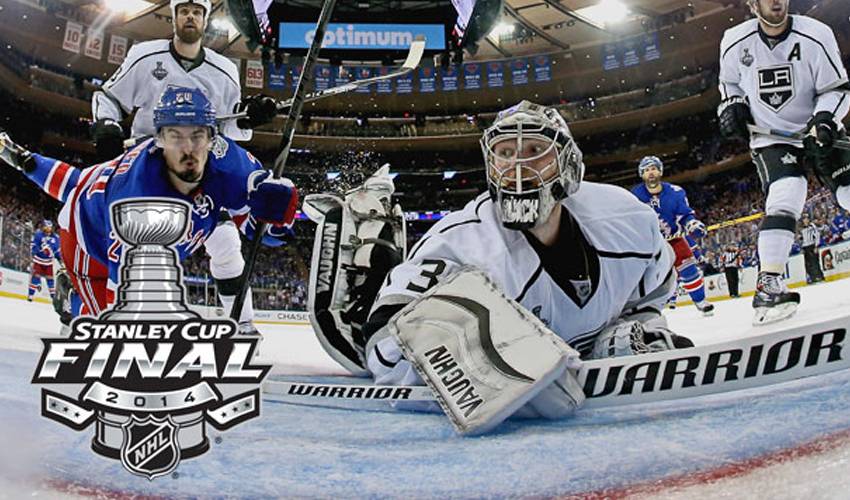 How does one of the best goalies in the world go about his business with hockey's most treasured team trophy on the line? For Jonathan Quick, it's one save at a time.
When it comes to dissecting his game, the man who wears No. 32 on the back of his Los Angeles Kings' jersey prefers to look at it in quite simple terms.
"You make one save and then you try and make the next," said Quick, in the aftermath of a 3-0 L.A. win over the New York Rangers in Game 3 of the Stanley Cup Final. "You just make one save at a time and you try and get ready for the next one. That's all."
The stops he makes, like several head-turning beauties in Game 3, or routine, low-percentage chances, are treated in the same regard. Tough or easy, Quick is zoned-in on not letting any of them get past him.
And on the occasion when one manages to turn on the red light, the Connecticut native simply doesn't get rattled.
"You make mistakes," said Quick. "Everybody makes mistakes. It's part of the game. You can't be 100 per cent every time, make the best play every single time."
Even when he's not error-free, Quick's calming presence gives his teammates all the self-assurance they need.
"When he's on top of his game, which he is most of the time, I think that allows us to make plays with confidence," said teammate Mike Richards. "When we can make plays, knowing if something happens, he's back there to save us. When we start making plays and we're confident with the puck, I think that's when we play our best."
The math is simple: the bigger the magnitude of the game, the better Quick is.
In 2012, Quick won the Conn Smythe Award as Playoff MVP, leading the Kings to their first Cup triumph. He fashioned a 16-4 record with a 1.41 GAA, a .946 save percentage, along with 3 shutouts.
Once again, he's right where he wants to be.
"This is the time you work so hard to play in the playoffs," offered Quick. "It's most fun to play in these types of games, these types of environments. Maybe it seems like I'm not having fun. Whether you win or lose, these are the games that you want to play."
And the ones that bring out the very best in Jonathan Quick.
"You know what to expect, how to prepare," he said. "It's just kind of going out there and doing it."
Doing it his way – one save at a time.