Top Player Tweets of the Week: 2014 NHL Awards
#ThePlayers take to Twitter to share their experiences from the 2014 NHL Awards in Las Vegas.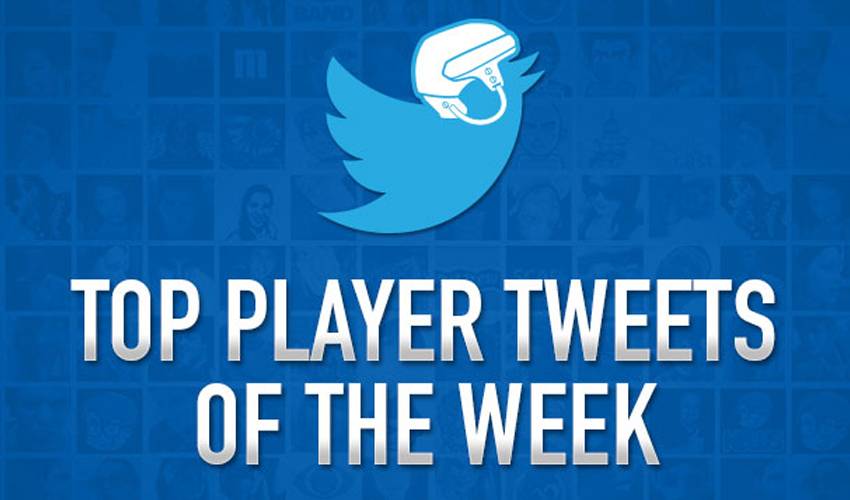 The 2014 NHL Awards took place at the Encore Theater Ballroom in the Wynn Hotel in Las Vegas this past Tuesday night and it was another star-studded gala event. #ThePlayers were the stars of the show, being honoured for their incredible achievements over the course of the 2013-14 NHL season.
Whether they were watching at home or in attendance at the show, the players took to Twitter to share their predictions, photos, and congratulatory messages to fellow their friends and fellow players with fans across social media.
Here are the top player tweets of the week:
Favorite part of the #NHLAwards is seeing my old buddies! Love this guy Pevs! pic.twitter.com/lovkXqjKUP

— Andrew Ference (@Ferknuckle) June 24, 2014
Great job @strombo on hosting the @nhl awards so far. Nailed it on the coaching bit.

— Dustin Penner (@Dustinpenner25) June 25, 2014
Congratulations to @DuncanKeith on his 2nd Norris. Proud to call him a teammate for the last 9 years #NHLAwards

— Patrick Sharp (@10PSharp) June 25, 2014
Congrats to Tukka Rask and all the award winners yesterday. Honored to be part of a great show #NHLAwards #TBLightning

— Ben Bishop (@Benbishop30) June 25, 2014
Great job @djsteveporter making that mix for the @nhl awards. Second only to @CoachsCornerCBC classic http://t.co/3hdHo4uP0J #beforeitstime

— Dustin Penner (@Dustinpenner25) June 25, 2014
Thanks to Tom from @PaoliniGarment for the suit for the awards. #nice #realnice pic.twitter.com/yaXuYnIpsj

— Ryan O'Reilly (@Ryan_OReilly90) June 26, 2014
What an experience to be a part of @NHL awards! Thanks @johnvarvatos for dressing me up and to @StrasserN pic.twitter.com/TCNMJqjjGs

— Brent Burns (@Burnzie88) June 25, 2014
#jabbawockeez lol #TURNDOWNFORWHAT? @NHL awards! http://t.co/uYFZEqhe7n

— P.K. Subban (@PKSubban1) June 26, 2014
The big unit! #25 "@EASPORTSNHL: Pronger stopping by the #NHL15 and @ViolentGents booth at the #NHLAwards pic.twitter.com/xycJKC3IgY"

— George Parros (@GeorgeParros) June 23, 2014
Byng, Byng, Byng … It's #OReilly! #Avs #NHLAwards pic.twitter.com/edzqggkbro

— Colorado Avalanche (@Avalanche) June 25, 2014