Moulson Ready to Help Sabres Rattle the Opposition
While July 1st can be a time of stress for unrestricted free agents, Matt Moulson maintained his sense of humour and managed to find a familiar home.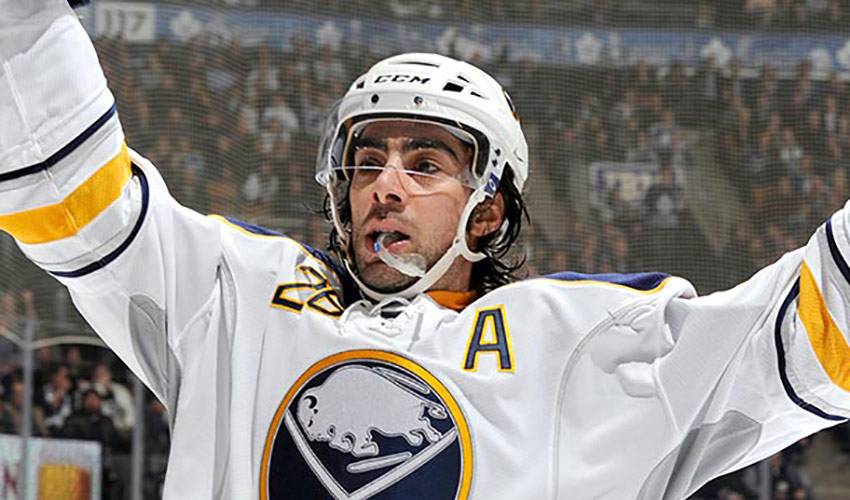 While July 1, the day when unrestricted free agents can start fielding contract offers, can be a time of stress for many players, Matt Moulson maintained his sense of humour and managed to find a familiar home.
It's one of the busiest dates on the hockey calendar, a day that typically sees several players swapping jerseys and finding a new NHL home.
For Moulson, who signed a five-year, $25-million deal with the Sabres, it was an opportunity to return to a club he skated for in 2013-14, one of three squads he suited up for that season.
What, if any, were the positives for playing a trio of teams in one campaign?
"Well, I got to see a lot of the United States this year," Moulson said with a laugh. "I think a positive is meeting such great people in different cities. I had a chance to play with a lot of great people and players."
On October 27, Moulson, along with a 2014 first-round draft pick, and a 2015 second-round pick, was traded from the New York Islanders for Buffalo's Thomas Vanek.
Although his first appearance in Sabres' colours ended in a 4-3 loss to Dallas, the forward endeared himself to teammates and fans, scoring twice.
Moulson and teammate Cody McCormick were dealt to the Minnesota Wild on March 5, 2014, with Torrey Mitchell, a 2014 second-round selection (acquired from Winnipeg), and the Wild's 2016 second-round pick, coming to the Sabres.
McCormick is now back in the fold, too, signing a three-year contract on July 1. Former Montreal captain Brian Gionta also inked a deal (three years) with the Sabres, along with Andrej Meszaros (one year). Josh Gorges was acquired via a trade with the Canadiens.
"I am looking forward to building something special in Buffalo," said Moulson, who has appeared in 397 regular season NHL games. "I really believe in the Pegulas, Tim and Ted, and all their staff."
So, what does one do after a hectic season that saw them play for a trio of teams in 75 games combined, plus 10 more post-season contests?
For Moulson, he'll have the chance to be part of his brother-in-law's big day with the Stanley Cup. He's married to Alicia Backman, whose sister, Jaclyn, is the wife of Los Angeles Kings goaltender Jonathan Quick.
"The fun summer plans are being with the Quicks as they celebrate their Stanley Cup, and a family vacation coming up," noted Moulson. "Other than that, just training hard to make sure I'm ready for next season."
In a place where Matt Moulson feels right at home.