Teeing Up For Charity In Newfoundland
Teddy Purcell & Ryane Clowe welcome NHLPA members to St. John's for their annual charity golf tournament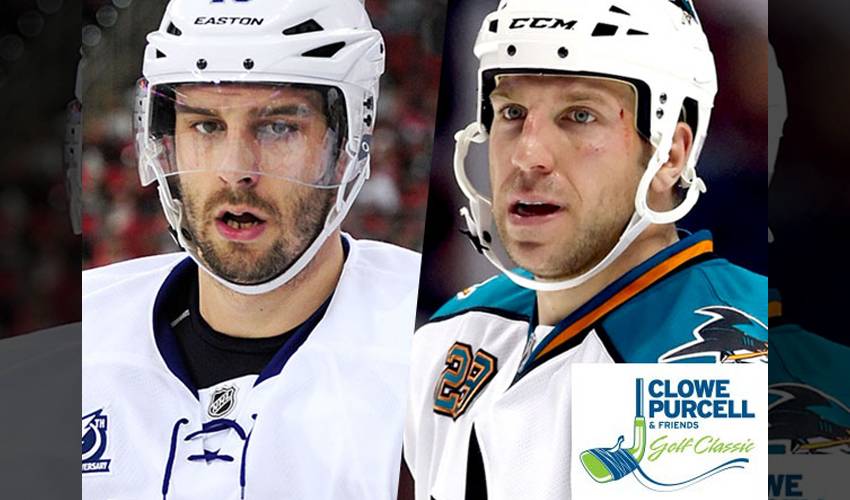 Before he skates into his first season in Edmonton with the Oilers, Teddy Purcell will get into the swing of things with other NHLPA members at the annual Clowe, Purcell & Friends Golf Classic in St. John's, Newfoundland.
With over $500,000 raised for local charities since it began five years ago, the golf tournament that draws several players to Canada's east coast has been a summer staple for two NHL forwards who happen to be close friends and native Newfoundlanders.
For Purcell, the annual fundraiser, set for July 31, is an ideal way to shine the light on worthwhile causes with a big assist from players around the league.
"Every year is unique," said the 28-year-old, who was dealt to the Oilers on June 29, in exchange for Sam Gagner. "I feel very fortunate that Ryane asked me to hop on board a few years ago. It's such a small province that it wouldn't be a good idea to have two separate tournaments. We've been really fortunate to have a lot of people, a lot of businesses, and a lot of players support us."
A sure sign of just how popular the event has become? Victor Hedman, Purcell's former Tampa teammate, is flying in from Sweden to attend.
"He's a great guy," said Purcell. "It's a long way to come, but he wanted to be here. That's the way it is with a lot of guys. It's not the easiest place to get to, but they want to do their part to help. They don't just show up either. The guys will reach into their own pockets to make donations, and take the time to sign autographs and talk to everyone."
Just don't expect Purcell to make any side wagers with Clowe prior to first tee off.
"When it comes to being out on the course, we just bounce around the whole day," said the veteran of 401 NHL regular season games. "I think I could take him on the course, but he's a big strong guy, so we should just let the big bear sleep."
Purcell, who went undrafted, regards Clowe, zeroing in on 500 NHL games, as a major influence on his big-league career.
"I'm three years younger than Ryane (entering his second campaign with New Jersey), but a few years back, when I was trying to find my place in the NHL, he asked if I wanted to work out in the off-season with him and some other players," recalled Purcell. "He didn't have to do that, but he did. I really looked to up to him. He clawed his way through junior, worked hard to get to the NHL, and plays the game hard. I have a lot of respect for him on and off the ice."
The two will face-off against one another on November 21 and February 9.
For now, though, it's about teaming up to host another successful golf tournament.
"It's a chance to raise money and awareness for some great causes," said Purcell. "Every year, the guys who come really enjoy themselves and the city. It's become something quite special and we're very proud of that."
The official Twitter account of the event is @ClowePurcell