NHLPA Members React To Robin Williams' Death
NHLPA members join people from all walks of life on Twitter following the news of entertainer Robin Williams' passing.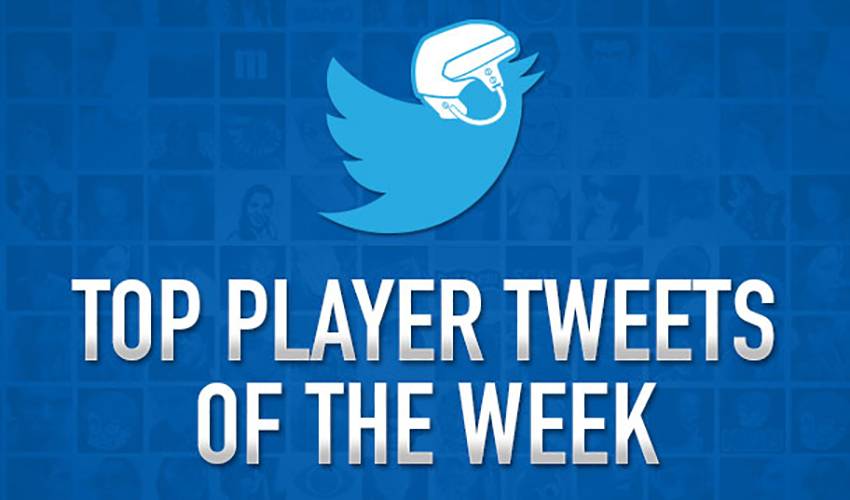 Sad news reverberated around the world on Monday night as word broke that legendary entertainer and comedian Robin Williams had died at the age of 63 of an apparent suicide. Many NHL players, who grew up on Williams' films like 'Good Will Hunting', 'Mrs. Doubtfire', and 'Good Morning Vietnam', quickly took to Twitter to share their sadness and shock with their fans.
I really liked the originality of Robin Willams. Tough find these days. So sad. #RIP

— Zac Dalpe (@ZacDalpe22) August 11, 2014
Wow... Can't believe the news about Robin Williams. One of my favourite actors/comedians of all time... Incredibly sad #RIP

— Matt Duchene (@Matt9Duchene) August 11, 2014
Favorite comedian/actor gone! Even the people who spread the most joy and laughter can have demons! #RobinWilliams

— jason demers (@jasondemers5) August 12, 2014
"He can fly, he can fight, and he can crow" RIP #RobinWilliams one of the best #RobinWilliamsWillLiveOnForever pic.twitter.com/YpTyeCjR1G

— Karl Alzner (@KarlAlzner) August 12, 2014
Very sad day losing Robin Williams, one of the funniest people to ever live.. https://t.co/8XCEBbLfVx

— Erik Gudbranson (@Guddy44) August 12, 2014
My life changes for the better every time I watch Good Will Hunting. RIP Robin Williams. You will be greatly missed. pic.twitter.com/M8y5jCJ3X0

— Sam Gagner (@89SGagner) August 12, 2014
Sad day, best actor out there.. RIP Robin Williams..

— Dave Bolland (@DaveBolland) August 12, 2014
So which Robin Williams movie on Netflix will you be watching this week? Or do you have another favorite you will... http://t.co/VlJXQMABZg

— James Wisniewski (@jameswisniewski) August 12, 2014
As details began to surface, it was revealed that like many people from all walks of life, Williams had battled depression and periodic substance abuse. Though these issues weren't a secret - Williams has made reference to his struggles himself in his stand-up routines – the news still came as an enormous shock to his family and friends, as well as his many, many fans. Sadly, mental illness continues to be a hidden, overlooked, and stigmatized disease.
Many NHL players rally around this particular cause every year via 'Hockey Talks' and other initiatives to raise mental health and wellness awareness and help eliminate the negative stigma surrounding depression and anxiety. Hockey Talks, which runs every February, was launched following the tragic death of former NHL player Rick Rypien. Rypien, who passed away in 2011, had endured a challenging battle with mental illness.
For more information and resources regarding mental health issues, please visit: www.imhro.org/