Optimistic For Whats To Come
Mark Schiefele has had a great summer but is now excited to get things going in Winnipeg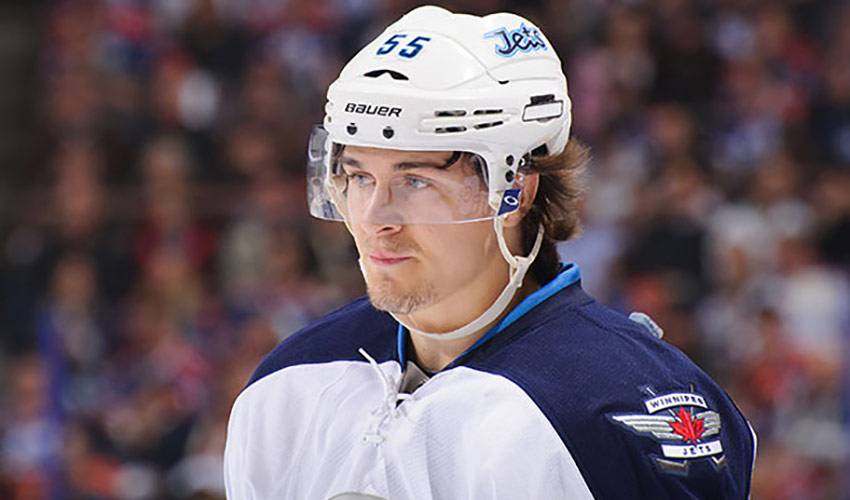 Last season held great promise for both Mark Scheifele and the Winnipeg Jets, but it ended in frustration. The young forward sees better days ahead.
For the third straight year, the Jets found themselves on the outside looking in when it came to the playoffs, finishing 11th in the Western Conference with a 37-35-10 mark.
For Scheifele, one of Winnipeg's bright young talents, a knee injury suffered on March 4, 2014, just 11 days before he turned 21, sent him to the sidelines for the rest of the campaign.
Understandably, the 2013-14 season wasn't exactly one to remember for Scheifele and his teammates.
Yet, the seventh overall pick in the 2011 NHL Entry Draft isn't hanging his head. Quite the opposite, in fact.
"I'm definitely excited to get back at it," Scheifele told NHLPA.com. "It's been a good summer and I'm really looking forward to getting the season started."
The former Barrie Colts standout finished last season with 34 points, including 13 goals, in 63 games. He also stamped himself as a key player in the team's push for playoff success.
Scheifele believes the Jets are on course to achieving their post-season goal.
"The things that make me most optimistic is that we have a good core group of players, and that we've been so close to the playoffs," said the Kitchener, Ontario native. "Everyone is so hungry to be in the playoffs because we've been so close."
Scheifele, who recorded 79 points in 45 games with the Colts in 2012-13, his last year of junior hockey, is certainly pumped at the prospect of getting the new season underway.
"It's been a great summer," he said. "The highlights have been just being able to have some great training and enjoying the down time. I went to the Rogers Cup (tennis) and played some ball hockey with other players and Roger Federer. It's been good. I can't wait to get going again."
Winnipeg get their season out of the gates with three consecutive road games, starting on October 9, against the Arizona Coyotes, before trips to San Jose and Los Angeles.
It's a tough start, but a welcome one for a young player looking to make an impact in 2014-15 and beyond.
"You always receive great advice throughout your hockey career," noted Scheifele. "But the best one for me was when I was told to enjoy it and always have fun with it because you have to love what you are doing."