Ready For Some Football
With the NFL season getting underway NHLPA members share with us their love of football and who they're picking in 2014-15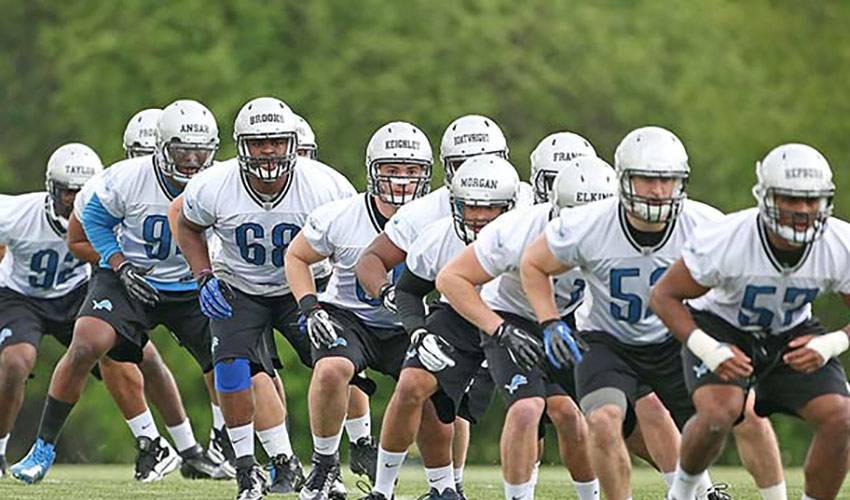 Are the Players ready for some football? Before the puck drops on the 2014-15 NHL season, NHLPA members will be tuning in when the defending Super Bowl champion Seattle Seahawks host the Green Bay Packers to kick-off the NFL campaign on September 4.
Just over a month prior to the launch of the NHL regular season, NHLPA.com spoke to a few players about their love for all things football, including Colorado defenceman Ryan Wilson.
Playing in a city that shares the stage with the Denver Broncos, who made it all the way to the championship game last year, Wilson, who hails from Windsor, Ontario, is a big-time football fan.
Only one problem, however: Denver isn't his favourite team.
"I guess I'm going to disappoint some people on a couple of fronts," laughed Wilson. "I grew up close to Detroit, but that's not the team I cheer for either. My dad was a huge Miami Dolphins fan when I was growing up and I really liked watching (Hall of Fame quarterback) Dan Marino play. So, I watched a lot of Dolphins game, or I was forced to watch a lot of Dolphins games, and that's who I ended up supporting."
There is a silver lining for Broncos faithful.
"They are definitely my second favourite team now," said the 27-year-old, who made his NHL debut on October 14, 2009, in a game against the Montreal Canadiens. "I've been to a few Denver games and I love the atmosphere. I've seen the Lions play, too. I try to get to 2 or 3 Broncos games a year."
During his time with the Avalanche, Wilson has got to know Denver offensive guard Orlando Franklin, who was born in Jamaica, but raised in Toronto.
"He's an awesome guy," said Wilson, of the 6'7, 330-pounder. "I'll text him after a win and tell him he had a great game. A few of the other guys on our team know him, too. We've been out to dinner with him a few times and I did some charity events with him this summer."
Wilson, who also knows Luke Willson, a Canadian-born tight end with Seattle, will definitely be keeping tabs on both players this season.
"I always cheer for those guys," he said. "But, I just love football. It's a great sport."
Miami is home to New England on Sunday, while Denver is home to Indianapolis.
In many ways, Wayne Simmonds would be the ideal football player.
Combining offensive savvy with a penchant for playing a robust physical game, the Philadelphia forward, who had 29 goals and 60 points for the Flyers in 2013-14, is a longtime football fan.
"My favourite team is the Broncos," said the 26-year-old, who was born in Scarborough, Ontario. "I have seen them play live, but not when (future Hall of Fame inductee) Peyton Manning was the quarterback. The reason I like the Denver Broncos is because of him."
And, not surprisingly, Simmonds favourite aspect of football happens to be what a large part of what his style of play revolves around.
"The thing I like most about the NFL is the physical nature of the sport," he noted.
Detroit Lions fans won't be disappointed by Justin Abdelkader's top choice for favourite NFL team.
When you play for the Detroit Red Wings and were born in Muskegon, Michigan, the same hometown as three-time Super Bowl champion quarterback Earl Morrall, it's no surprise as to where your NFL allegiances lie.
"I'm a huge Detroit Lions fan," said the 27-year-old forward. "Growing up in Michigan, I've seen them live and I really enjoyed it."
Abdelkader will once again be closely following all the NFL action, including the Lions opener on Monday night against the New York Giants.
"I love the entertainment and skill of the game," said Abdelkader.
Matt Bartkowski, who plays defence for the Boston Bruins, might not follow the NFL as faithfully as some of his teammates, but the 26-year-old does have a favourite team.
"I'm from Pittsburgh, and I've been to a few Steelers games over the year," said Bartkowski. "I definitely don't know a lot about football, but I do keep an eye on how the Steelers are doing each week."
Pittsburgh is home to the Cleveland Browns in Week 1.