Karlsson Looks To Fulfill Sens Fortunes
Star defenceman feeling 100% healthy and excited to lead the way for the Senators this season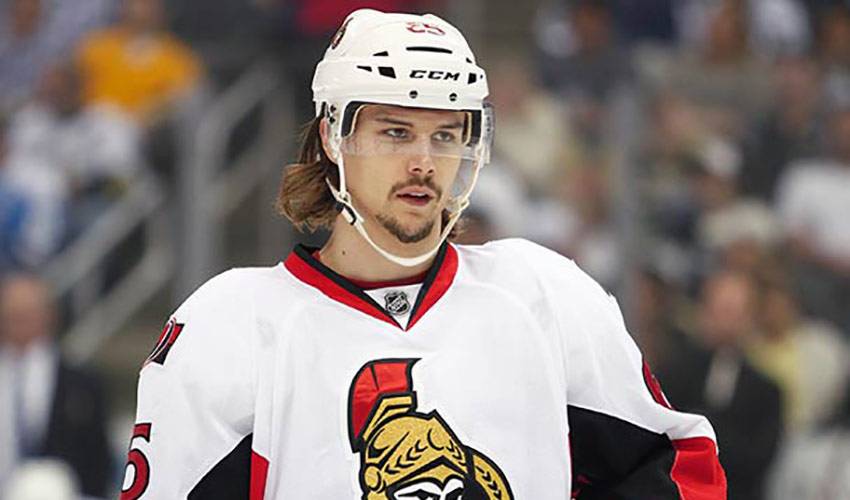 Erik Karlsson could have skated away a happy man after a 20-goal, 74-point season in 2013-14. But, he didn't.
An Achilles injury had grounded Ottawa's award-winning defenceman for a majority of the 2012-13 campaign, limiting him to just 17 regular season games, and creating a huge void on the Senators blueline.
Anyone wondering if Karlsson, winner of the 2012 James Norris Trophy, would be able to return to his elite level of play, got their answer in the form of a nearly point-per game season.
Yet, despite the lofty offensive numbers, Karlsson felt unfulfilled.
"It's tough when you don't get to play playoff hockey," said the 24-year-old. "That's always your first goal."
Karlsson will no doubt be leaned on heavily, both as an offensive catalyst and as leader, for a Senators team whose lineup has changed dramatically in recent times, including the departures of Daniel Alfredsson, Jason Spezza, Peter Regin and Jakob Silfverberg.
Despite the challenges, Karlsson remains optimistic about Ottawa's fortunes ahead of the 2014-15 campaign.
"I'm really excited about a lot of things," he told NHLPA.com. "I'm looking forward to having a great season. I finally feel close to 100 per cent and I think my game is going to reflect that this year."
It was a busy, but memorable summer for the native of Landsbro, Sweden.
"I was lucky enough to get some time to do a bit of travelling," said Karlsson, who was also one of many players who took the ALS Ice Bucket Challenge.
Karlsson also hit the links with PGA golfer and Brad Fritsch, who helped him improve one area of his golf game.
"He's a great guy," said Karlsson, of the Edmonton-born, Ottawa-raised player. "It's always good to see him and especially be able to play with such a talented player. I don't think I gave him many tips, but he taught me how to hit a bunker shot."
Karlsson's hoping he won't have to use his newfound skills any time soon.
And when he takes to social media during the NHL season, No. 65, who has 149,000 Twitter followers, wants to make sure he has plenty of happy hockey news to share with them.
"I would like to thank everyone who follows me on Twitter for all their support. With fans like them, it makes it easy to stay positive and focused on the game."