EPIX Teams with National Hockey League for Two-Part Series, Debuting in December 2014
Original Series Will Feature Inside Look at Chicago Blackhawks vs. Washington Capitals in 2015 Bridgestone NHL Winter Classic® and Los Angeles Kings vs. San Jose Sharks in 2015 Coors Light NHL Stadium Series™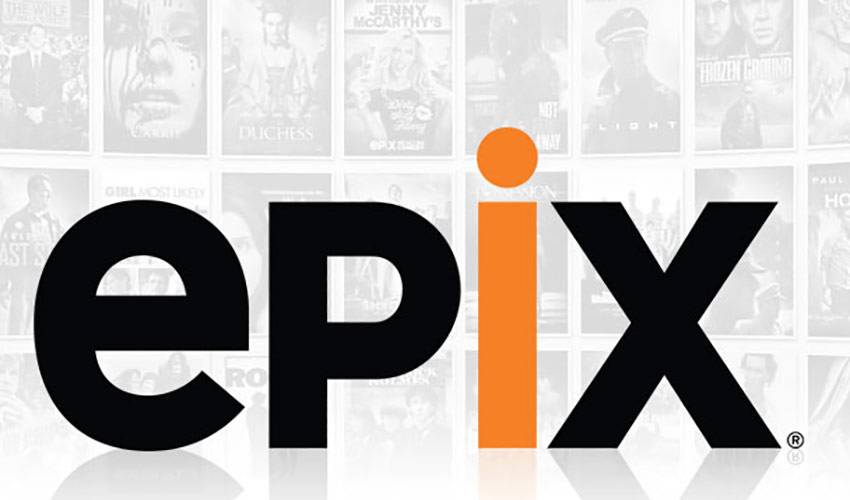 New York, NY (September 23, 2014) – Premium TV network EPIX and the National Hockey League (NHL®) announced today that they have formed a partnership to produce and distribute a two-part original series, debuting on EPIX in December 2014, that will bring hockey fans onto the ice and behind-the-scenes with the Chicago Blackhawks and Washington Capitals as they prepare to compete in the 2015 Bridgestone NHL Winter Classic®, and the Los Angeles Kings and San Jose Sharks on their road to the 2015 Coors Light NHL Stadium Series™.
Produced by 52-time Emmy award winner Ross Greenburg, the series will offer viewers an exclusive look inside the world of the NHL, with strategically placed cameras and microphones providing an all-access pass to players' homes, locker rooms, training rooms, and the arena.
A pioneer in "TV Everywhere" multi-platform availability, EPIX's television, on-demand, and digital offerings will provide fans intimate looks at these athletes in professional and personal settings, capturing all the action, drama, heartaches, and triumphs as they unfold.
Part one of the series will premiere on EPIX in the U.S. and Sportsnet in Canada in December, with weekly episodes following the Blackhawks and the Capitals through regular season games, culminating with the 2015 Bridgestone NHL Winter Classic® outdoor game in Washington, D.C. on New Year's Day, January 1.
Part two of the series will premiere on EPIX in the U.S. and Sportsnet in Canada in February 2015 with weekly episodes focused on the reigning Stanley Cup® Champion Kings and their division rivals, the Sharks, as they prepare for the 2015 Coors Light NHL Stadium Series™ on February 21st.
U.S. hockey fans will be able to watch each episode streamed live for free on EPIX.com, the EPIX mobile and connected device apps, as well as on NHL.com, the NHL app, and the official websites and apps for each participating team. In addition, fans will be able to sign up for a free trial EPIX subscription at EPIX.com to view the entire series on demand through the EPIX online and app platforms.
"We are incredibly excited to be working with the National Hockey League to create this original series," said EPIX President and CEO Mark Greenberg. "This up close and personal programming is a perfect fit with our goal to provide entertainment that engages fans, using leading edge technology to meet the changing viewing habits of consumers, making it available wherever, whenever they are watching."
"Hockey fans have a strong appetite for original and engaging content built on storytelling," said NHL Chief Operating Officer John Collins. "EPIX has developed an impressive reputation for its high-quality original sports programming and access to its content across a multitude of platforms. This two-part series will continue to bring every fan the engaging, all-access narratives and storylines they have come to expect."
"The players appreciate the high level of interest that this series will create amongst fans with Ross Greenburg and EPIX bringing the players' stories directly into your living room," said Don Fehr, NHL Players' Association Executive Director. "The opportunity to play outdoors in a stadium atmosphere is always exciting for the players and their families, and this series will undoubtedly be content that fans won't want to miss."
"Canadian hockey fans love seeing their favourite players up-close and personal – they can never get enough of it," said Scott Moore, President, Sportsnet and NHL, Rogers. "This series is the perfect complement to our stars-first philosophy and we are proud to partner with the NHL and EPIX to bring this type of premium programming to hockey fans north of the border."
This two-part series is the newest entry in EPIX's wide-ranging, exclusive sports franchise programming, which includes Forgotten Four: the Integration of Pro Football, premiering tonight, September 23rd, at 8 PM ET. Featured programs also include David Ortiz In the Moment, Amar'e Stoudemire In the Moment, Lindsey Vonn In the Moment, and Schooled: The Price of College Sports.
About the NHL
The National Hockey League (NHL®), founded in 1917, consists of 30 Member Clubs, each reflecting the League's international makeup with players from more than 20 countries represented on team rosters, vying for the most cherished and historic trophy in professional sports – the Stanley Cup®. Every year the NHL entertains more than 250 million fans in-arena and through its partners on national television and radio; more than 10 million fans on its social platforms; and more than 300 million fans online at NHL.com. In Canada, the 2014-15 season marks the beginning of a landmark 12-year broadcast and multimedia agreement with Rogers Communications, which includes national rights to NHL games on all platforms in all languages. In the U.S., the NHL is in the fourth season of its 10-year agreement with NBC and NBCSN, the 10th consecutive season both networks have served as national television partners. The NHL is committed to giving back to the community with programs including: Hockey is for Everyone™, which supports nonprofit youth hockey organizations across North America; Hockey Fights Cancer™, raising money for local and national cancer organizations; NHL Green™, which is committed to pursuing sustainable business practices; and a partnership with the You Can Play Project, which is committed to supporting the LGBT community and fighting homophobia in sports. The NHL received three 2014 Sports Business Awards: "Sports League of the Year," "Sports Executive of the Year" recognizing Commissioner Gary Bettman, and "Sports Event of the Year" for the 2014 Bridgestone NHL Winter Classic®. For more information, visit NHL.com.
About EPIX
EPIX is a premium movie and original programming entertainment service delivering the latest movie releases, classic film franchises, original documentaries, comedy and music events on TV, on demand, online and on devices. Launched in October 2009, EPIX has pioneered the development and proliferation of "TV Everywhere." It was the first premium network to provide multi-platform access to its content online at EPIX.com and was the first premium network to launch on Xbox, PlayStation®, Android tablets and phones, Windows 8.1 and Roku® players. EPIX is available to authenticated subscribers on hundreds of devices including Apple® iPads® and iPhones® and is the only premium service providing all its programming on all platforms, delivering more movies than any other premium network, with thousands of titles available for streaming. EPIX is a joint venture between Viacom Inc. (NASDAQ: VIA and VIA.B), its Paramount Pictures unit, Lionsgate (NYSE: LGF) and Metro-Goldwyn-Mayer Studios Inc. (MGM). Through relationships with cable, satellite and telco partners, EPIX is available to over 50 million homes nationwide. For more information about EPIX, go to www.EPIX.com. Follow EPIX on Twitter @EpixHD (http://www.twitter.com/EpixHD) and on Facebook (http://www.facebook.com/EPIX), YouTube (http://youtube.com/EPIX), Instagram (http://instagram.com/EPIX), Google+ (http://plus.google.com/+EPIX) and Pinterest (http://pinterest.com/EPIX).
NHL, the NHL Shield, the word mark NHL Winter Classic and the word mark and image of the Stanley Cup are registered trademarks and the NHL Winter Classic logo and NHL Stadium Series name and logo are trademarks of the National Hockey League. NHL and NHL team marks are the property of the NHL and its teams. © NHL 2014. All Rights Reserved.