Matt Carle's Candy Crush
The Tampa Bay Lightning ironman defenseman likes to treat himself with a certain colourful candy after a big win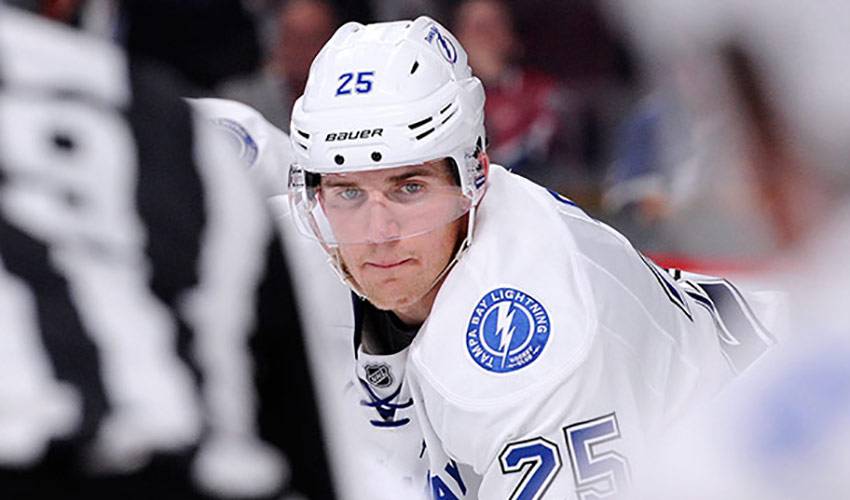 The blueprint for Tampa Bay's Matt Carle's ironman-like ways: A dedicated off-season training regimen. Luck. Pizza. Skittles.
Over the past five-plus seasons, Carle, a veteran of over 600 big-league games, has missed a grand total of just two contests, a bruised foot sidelining him briefly in 2009-10 when he was with the Philadelphia Flyers.
It's a remarkable accomplishment, and even more so considering the defenceman thinks nothing of routinely throwing his body in front of high-powered slapshots.
Last season, Carle blocked 161 pucks, an average of nearly two a game, tops on the Lightning.
"I'm not really sure as to why it's happened," said Carle, of his impressive streak. "I think the one thing that comes to mind is the summer-time training. I'm 30 now, and I'm not drastically stronger or faster than the player I was when I broke into the league. So, in terms of approach before the season starts, it's been more of an injury prevention focus. You pinpoint the areas, whether it's shoulders, hips, groin, etc., and work at maintaining your body to prepare for the season."
Carle has headed to Minnesota the past six years to work with a trainer, a formula that has paid off handsomely for a player who has logged nearly 21 minutes per game in 2014-15.
"It's been really beneficial for me," said the alternate captain. "As much as it's about looking at what you can do to be in top shape for the upcoming season, it's also about rehabbing the little things that came up the season before. The bottom line is coming into camp in the best shape you can be in."
Despite the odd reminder, his consecutive games streak is anything but top of mind.
"If I need to block a shot, I will," he offered. "I won't hold up going into a corner, anything like that. My mindset is to do what I've always done. Once that puck drops, the only thing that matters is getting the two points."
A win can sometimes lead to Carle to indulge in his favourite food and candy.
"Diet is obviously very important for us, but that doesn't mean we don't have our weaknesses when it comes to food," he said. The biggest weakness for me is pizza. I love it. I always have. And I really like eating Skittles, too. That's my go-to candy."
It also happens to be a favourite of Marshawn Lynch, one of the NFL's premier running backs, the man known as "Beast Mode."
"I look at it this way, it's worked out pretty well for him," joked Carle, of the player who has only missed one game in the past five campaigns. "I definitely enjoy those Skittles."
They might not aid in keeping Carle's ironman label intact, but at the very least, it's food for thought.