Medford Area Youth Hockey Association and NHLPA Goals & Dreams Team Up
NHL Players' program donates 25 sets of equipment to local children.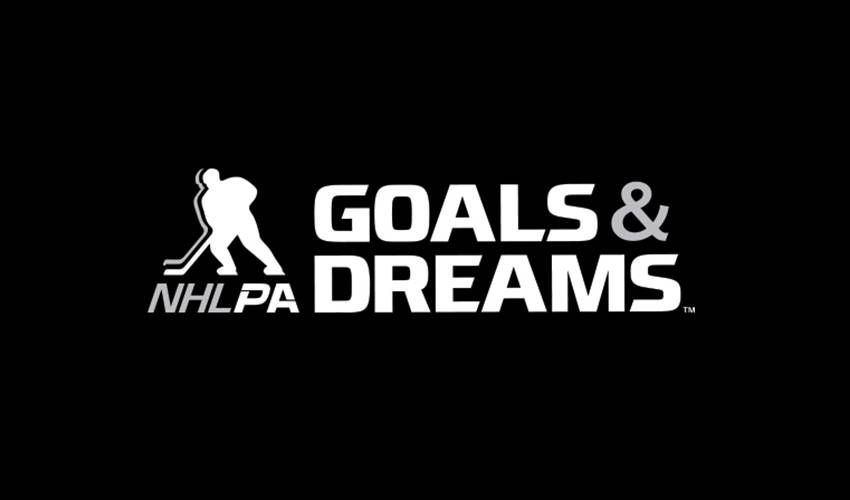 Medford, Wisconsin (December 11, 2014) - The Medford Area Youth Hockey Association (MAYHA) announced today it has received a donation of 25 brand new sets of hockey equipment, courtesy of the National Hockey League Players' Association's (NHLPA) Goals & Dreams fund. This donation will go towards helping girls and boys in Taylor County and the communities of Abbotsford and Dorchester participate in the MAYHA youth hockey program.
"The Medford Area Youth Hockey Association has always strived to provide the equipment for any girl or boy who wanted to try hockey," said Mark Perrin, MAYHA president. "This generous donation of 25 sets of hockey equipment from NHLPA Goals & Dreams, including the skates and helmets, will be a great help in replacing our worn out youth hockey equipment inventory and continuing to provide hockey player equipment for any child interested in playing hockey."
For boys and girls between the ages of 4-9 years old and up, MAYHA will provide skates, helmets and other hockey equipment. In order to get more boys and girls into the youth hockey program, MAYHA supplies all hockey equipment and skates free-on-loan to parents. Loan equipment also is available to older kids as needed. The equipment loan program helps ensure that any girl or boy has the opportunity to try hockey. Once kids are in the youth hockey program and become more committed to hockey, they start to purchase their own hockey skates and equipment. However, these children can continue to use loan equipment from MAYHA.
The MAYHA program teaches girls and boys how to skate and develop hockey skills as they progress from the learn-to-skate program through the mite (ages 5-8), squirt (ages 9-10), peewee (age 11-12), and bantam (age 13-14) teams. The program also teaches the values of teamwork, commitment, self-respect, and respect for others.
"NHLPA Goals & Dreams is proud to support the MAYHA program so that more Medford area children can play the game of hockey," said Devin Smith, Chairman of the NHLPA Goals & Dreams fund. "All NHL Players have their own memories and appreciation of receiving hockey equipment when they were growing up and they want to give more children a similar opportunity to participate in the sport."
MAYHA is affiliated with USA Hockey and the Wisconsin Amateur Hockey Association and provides certified coaches.
-30-