Giving The Gift Of Hearing
David & Kelly Backes traveled to Kenya this past summer with Starkey Hearing Foundation to help bring the gift of hearing to people in the African country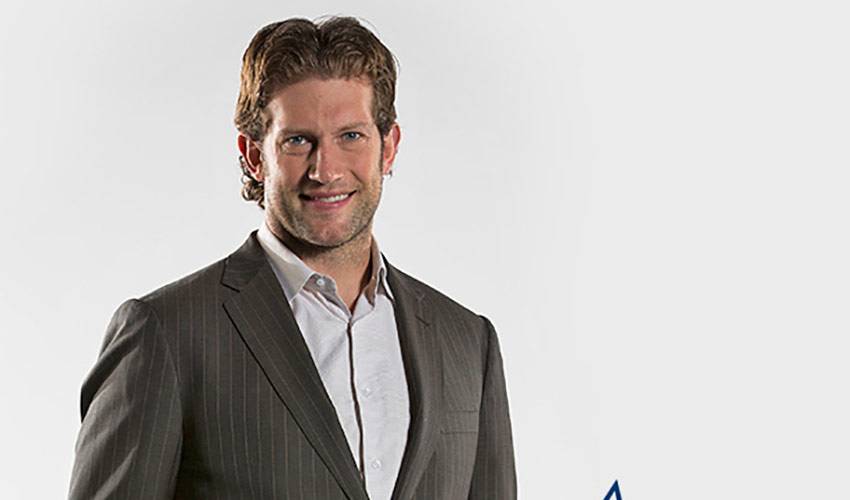 When it comes to the numerous charitable causes they support, David and Kelly Backes are known for going the extra mile. This summer, the couple traveled 8,201 of them for a very special visit to Kenya.
"I don't know if I'll ever fully comprehend how it's changed me," noted the player who wears the captain's jersey for the St. Louis Blues. "To this day, there are times I sit back and rethink a lot about the whole experience, how I never want to forget any of it and how grateful I am for it all."
That trip to Nairobi, Kenya, which saw the couple join the Starkey Hearing Foundation to personally fit hearing aids for people living in poverty, was a deeply personal journey for David & Kelly.
During her college years, Kelly awoke one morning to discover she had suffered sudden hearing loss.
It prompted them to get involved with Starkey almost 10 years ago, after David was invited to their gala, where he and Kelly (who is a client) met founder William F. Austin and his wife Tani.
Nearly 50 years ago, Austin founded Starkey Hearing Technologies, which holds the distinction of being the country's largest supplier of hearing solutions. The nonprofit Starkey Hearing Foundation delivers over 50,000 free hearing aids per year through their mission trips, and has visited more than 100 countries to deliver the gift of hearing to those in need.
"Obviously, the work that's being done by Starkey is extremely meaningful to us," said David. "When we saw videos of Starkey's work, the impact they were having on people worldwide, it really struck a chord with us."
When the chance came about to assist Starkey in Nairobi, David and Kelly didn't hesitate to book their flights.
"You aren't quite certain as to what the reaction of the people will be," recalled David. "You think about a lot of things when you are on your way there. One thought that kept coming back is that people who are in great need, people that struggle in every facet of life every single day, were going to get the gift of hearing."
David still remembers the moment he and Kelly were first introduced to the people of Nairobi.
"They were shy and a little standoffish at the start, and understandably so," said David. "The key was to build a rapport, to build trust. It didn't take a lot of time for that to happen."
It was a simple gesture that broke the ice.
"We handed out stickers to the kids who would be receiving hearing aids," recollected David. "For us, getting a sticker wouldn't mean much. For them, it meant a great deal. They put them on their foreheads and they had these wonderful smiles."
Those smiles only get bigger once they were fitted with hearing aids.
"I've always known Kelly was a caring woman," said David. "But, to see her with these people, it gave me a glimpse of what kind of mother she will be one day. The time she took with each of the kids, to make sure the hearing aids were fitted properly, that they were tuned just right for each one, to see her finding out each child's name, wanting everything to be right, was very touching for me."
The Backeses ended off their African trip with visits to the Maasai Mara National Reserve in Narok County, Kenya, and a stop in South Africa.
Months later, the entire experience is still top of mind for David and Kelly, who last year established Athletes for Animals, a team of professional athletes with a shared passion for rescuing and protecting the welfare of homeless pets throughout the United States.
"To have that shared joy with people, to see those big smiles when they were able to hear, to be there with Kelly, knowing what it all meant to her, it's something I'll carry with me for the rest of my life," offered David. "When those, 'poor me,' moments come in my life, and they inevitably will, I'll step back, tell myself to wait a minute, and then remember all of those we met in Kenya."