Excited To Take It Outdoors
The Players on both the Blackhawks & Capitals are eager to share the Winter Classic with family, friends & teammates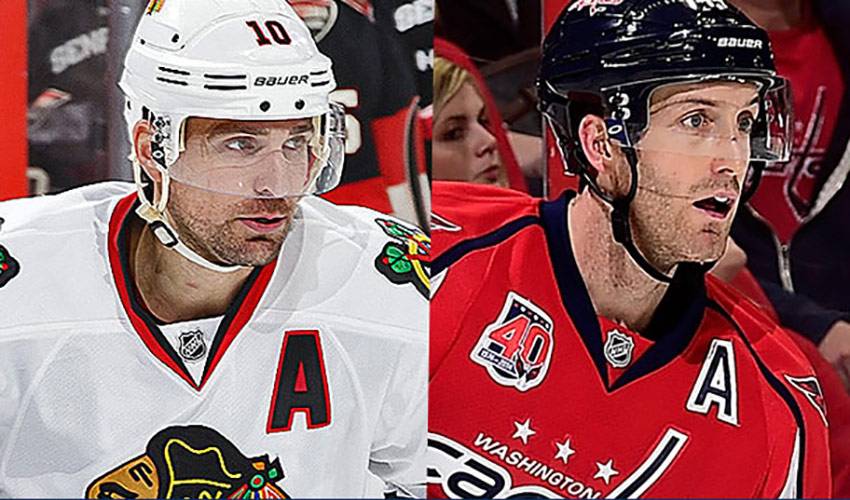 It's easy to see why this edition of the NHL Winter Classic is a homerun event: two of the league's hottest teams in Chicago and Washington facing off at Nationals Park on New Year's Day.
The fans aren't the only ones pumped about what promises to be another thrilling outdoor hockey matchup, this time taking centre stage at a marquee MLB ballpark, namely, the home of the Washington Nationals.
Players from both the Blackhawks and host Capitals have had this game circled in their calendars for a long time.
"Getting the chance to play outdoors is special because it brings players back to their youth," said Patrick Sharp, the Chicago alternate captain who was born in Winnipeg but moved to Thunder Bay (Ontario) when he was nine. "We feel very privileged to be able to play in in the Winter Classic this year."
Brooks Orpik, in his first season with Washington after 703 career games with Pittsburgh, has participated in two Winter Classics, including the inaugural contest that took place seven years ago in front of 71,000-plus fans at Ralph Wilson Stadium in Orchard Park, New York.
"Obviously, it's an amazing experience for the players to be part of something like this," said the veteran defenceman who took part in the first Winter Classic in 2008 and in the 2011 edition, both with the Penguins. "But, I know how much family and friends enjoy being part of it all, too. You really do remember the days when you played outdoors as a kid and how you stayed out there as long as you could. Playing in these games is something you always look forward to."
This year's Classic marks the second appearance for both Chicago and Washington. In 2009, Chicago was defeated 6-4 by the Detroit Red Wings at Wrigley Field (home to MLB's Chicago Cubs). In 2011, Washington took to the road to face Pittsburgh at Heinz Field (home to the NFL's Pittsburgh Steelers) and went home with a 3-1 triumph.
Sharp, who had one assist in the second Winter Classic, is hoping for a reversal of fortune this time around.
"There is something special about playing outside," he said. "It really reminds you of the grassroots of the game."
In spite of the uniqueness of the Classic, it's all about skating away with a valuable two points as the push for the Stanley Cup Playoffs ramps up.
"It's always very tight in the standings and a point or two can make a huge difference where you end up at the end of the regular season," noted Orpik. "Where you're playing might be different, but the bottom line is the same and that's to end up with a win."