The Players React To The World Junior Tournament
NHL Players weigh-in on social media as the IIHF World Junior Hockey Championship wrapped-up in Toronto on Monday night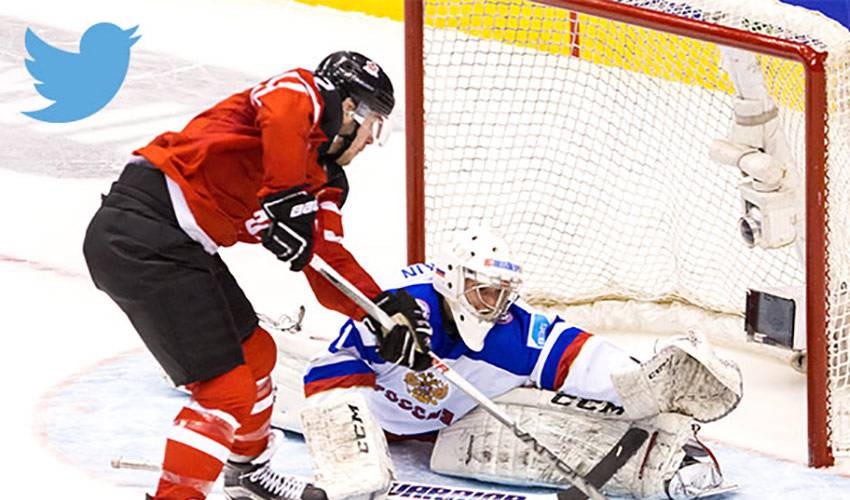 The 2015 IIHF World Junior Hockey Championship concluded on Monday night in Toronto, as Canada captured a gold medal in front of their home fans with a thrilling 5-4 win over Russia in the final.
The two-week tournament over the holiday season once again captured the attention of the hockey world, with fans tuning-in around the globe to watch the next generation of NHL stars perform on the international stage.
NHL players were among this group of fans, following the tournament and supporting their young countrymen. Many of them took to social media over the course of the tournament to voice their allegiance, culminating on Monday as the tournament came to a close.
Check out the multi-national reaction from NHL players below.
Congrats to team Slovakia U20 on bronze medal. Great tournament by whole team. Have fun boys well deserved. Proud Slovakian. #U20 #slovakia

— Tomas Tatar (@Trto90) January 6, 2015
Congrats fellas! Great tournament! Proud of you all. Flashback from 1999 in Winnipeg. #Slovakia #BronzeMedal #2015WJC

— Marian Gaborik (@MGaborik12) January 5, 2015
Congratulations boys !!! Great job !!! #WJC2015 Proud to be Slovakian 👍

— Tomas Kopecky (@kopy82) January 5, 2015
Congrats on a great tournament buddy! @max_domi .. Thank god u got ur dad's silky smooth mitts! ;)

— Brandon Prust (@BrandonPrust8) January 6, 2015
Congrats team canada for winning gold. Well deserved. @CurtisLazar95

— Erik Karlsson (@ErikKarlsson65) January 6, 2015
.Team Russia was remarkable! Huge props! Huge pride! ... But it is #ourtime .Congrats to Canada! Well done!

— P.K. Subban (@PKSubban1) January 6, 2015
Congrats to Team Canada on bringing home the GOLD! #HereWeGo #OhCanada

— Jamie Benn (@jamiebenn14) January 6, 2015
Now that is a hockey game. Congrats Canada and well fought Russia. #hockeywins

— Daniel Alfredsson (@DAlfredsson11) January 6, 2015
Гордимся нашими бойцами. #2015WJHC

— Pavel Datsyuk (@Datsyuk13) January 6, 2015
What an atmosphere at the ACC. Fun game to watch

— James van Riemsdyk (@JVReemer21) January 6, 2015
Whatta game! Congrats to @HockeyCanada on WJC Gold #BackOnTop

— Matt Duchene (@Matt9Duchene) January 6, 2015
What a game. Congratulations to Team Canada. More nervous watching then playing. pic.twitter.com/tYNSwY1AXh

— Jordan Eberle (@ebs_14) January 6, 2015
And congrats Canada on the GOLD!!! Well deserved and looks like a great atmosphere in Toronto:)

— Eddie Lack (@eddielack) January 6, 2015
Congrats Team Canada. Gold!!! @HockeyCanada

— Brad Marchand (@Bmarch63) January 6, 2015