Kraft Hockeyville is back, helping communities rebuild the future of hockey
Annual program returns to improve Canadian arenas with $400,000 in prizing.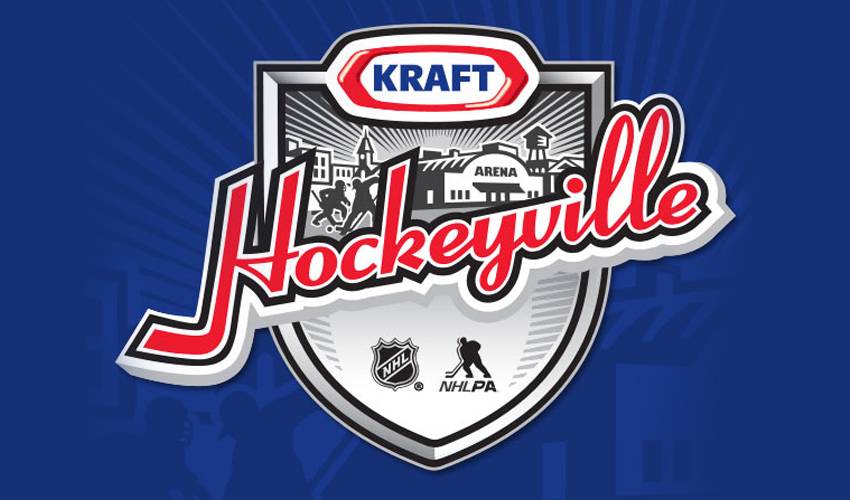 TORONTO, Jan. 11, 2015 /CNW/ - More than a game, hockey has built many Canadian communities and, in turn, those communities have defined the sport. It regularly brings together fans, neighbours, friends, and family; the spirit of community depends on local arenas. However, without repairs and upgrades these rinks may disappear along with a critical part of Canada's cultural identity. Kraft Hockeyville is committed to investing in community arenas to keep the game – and community spirit that comes with it – alive coast to coast.
"For the past eight years, Kraft Hockeyville has celebrated the spirit of hockey in towns and cities across the country, and we feel a deep commitment to those communities," says Jack Hewitt, vice president of portfolio marketing, KraftCanada. "We're here to help protect the future of hockey in Canada by providing a platform for people to come together, because communities build hockey and hockey builds communities."
For kids on their first team, long-time shinny players, or NHL® All-Stars, hockey begins in their hometowns. No one understands this better than NHL® legendJoe Nieuwendyk. To launch this year's Kraft Hockeyville, Joe headed back to his hometown arena in Whitby, ON. Kraft Hockeyville asked the local girls' team what they would do to improve their arena. The answer: a resounding vote to update the change rooms. Unbeknownst to the team, Kraft Hockeyville and the community of Whitby started working on renovations with them specifically in mind including a fresh coat of paint, safe places to keep their belongings and updated showers. And what did the team think of the surprise? It was all captured in this heart-warming video: http://bit.ly/1x8LnXZ.
"My community arena meant the world to me while I was growing up," Joe recalls. "It's where I made some of my closest friends, learned to face challenges and overcome failures and where my community came together and cheered each other on. Local arenas make an immeasurable impact. That's why programs like KraftHockeyville are so important."
Kraft Hockeyville 2015, in partnership with the National Hockey League® and the National Hockey League Players' Association® (NHLPA), is inviting communities across the country to show their love for the game, and is offering:
One grand prize of hosting an NHL® Pre-Season Game, $100,000 for arena upgrades and the coveted title of Kraft Hockeyville;
$100,000 in arena upgrades for the second place community;
$25,000 for each of the remaining eight prize winners.
Nominate your community for Kraft Hockeyville at KHV2015.ca, learn more atFacebook.com/KraftHockeyville, and join the conversation with @hockeyvilleusing the hashtags #KHV2015 and #KraftHockeyville.
For the past eight years, Kraft Hockeyville has been inspiring communities acrossCanada to share their passion for the game. This year, for the first time, the program is extending into the U.S. Communities south of the border can nominate themselves for a chance to be the first Kraft Hockeyville USA. Kraft Hockeyville Canada will continue to be open to Canadian communities only.