All-Star Nod A Huge Honour For Foligno
Nick Foligno has great memories of previous All-Star games & he is now primed to make some of his own in Columbus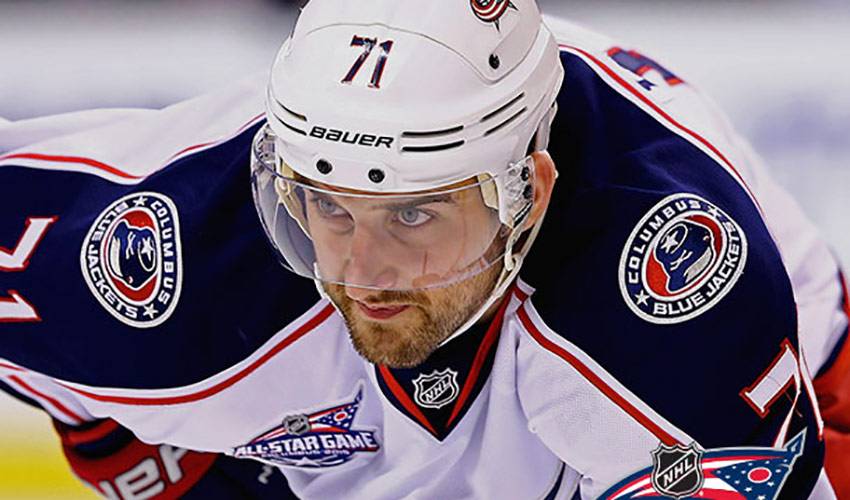 Nick Foligno will be taking his best shot, literally, when he suits up for his first NHL All-Star Game. Just don't expect him to make a point (also, literally), if he finds himself on a breakaway.
When the players suit-up for the annual all-star contest this weekend in Columbus, Foligno, in the midst of a fantastic season with the Blue Jackets, certainly won't look out of place amongst the game's elite.
Yet, he's not about to tempt fate by channeling his inner Owen Nolan.
"One of my fondest memories watching the all-star game as a kid was Owen Nolan pointing at his shot before he went top glove on Dominik Hasek," said Foligno, in reference to the famous goal from the 1997 event. "I thought that was so cool that he called his shot and remember trying to emulate him afterwards."
The former Sudbury Wolves (Ontario Hockey League) star is focusing on other ways he can have an impact on the game. With Columbus as the host city this year, Foligno was named team captain, enabling him to select who he'll skate alongside.
"It hasn't quite sunk in yet," said the 27-year-old. "I'm pretty nervous obviously just with it being my first all-star game and not knowing what really goes on. But, I think once the Fantasy Draft (January 23) comes and I get around the guys, I'll be more comfortable and really start to enjoy the whole experience and have a lot of fun with it. It's obviously a huge honour to be named captain, so I think that's what I'm most proud of."
He added, with a laugh: "Hopefully, I can pick a good team and get a win."
Enjoying his most memorable NHL campaign, Foligno is simply happy to be part of the whole experience.
"Another one of my favourite all-star memories was Ray Bourque and his target shooting," he recalled. "I really enjoy the skills competition event (January 24) and thought he was amazing for always going 4-for-4 and making it look so easy."
It's a dream come true for the son of former NHLer Mike Foligno, a veteran of 1,018 games, who is currently an assistant coach with the New Jersey Devils.
The all-star game nod has brought back a lot of memories well before the younger Foilgno skated in his first NHL game.
"I used to always pretend to be my dad when I was a young kid, obviously," he said. "I did the (Mike) 'Foligno Jump' in the driveway and then once he retired, I really loved Peter Forsberg. He was and is my favourite player to this day. I loved how skilled and competitive and physical he was. He was truly one of the best to play the game. I definitely tried to play like him to some degree in road hockey and on the ice."
Jonathan Toews will captain the side designated Team Toews. Ryan Getzlaf and Rick Nash will be the assistant captains. Drew Doughty and Patrick Kane will be the assistants for Team Foligno.