Top Player Tweets of the Week: Trade Deadline Day Edition
The Players take to Twitter to share their thoughts and comments surrounding Trade Deadline.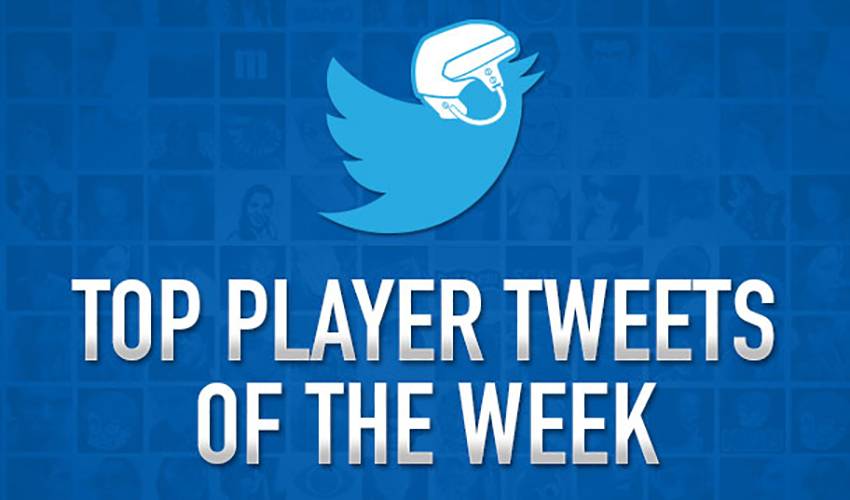 On Trade Deadline Day, emotions run high. NHL players and hockey fans alike sit glued to the television for hours, though for very different reasons. For a fan, they're eager to see the possibility of new talent on their beloved team or to follow the journey of a favourite player. For the players, they watch to see if they themselves will be packing their bags and starting a new phase of their career with a different team.
On Monday, the Players took to Twitter to share their excitement, well-wishes, and thanks to their former and future teams, teammates, and fans. They also invited us into their world with snapshots of their travels as they pack up and move from one city to the next.
Here are your top player tweets of the week: Trade Deadline Day Edition:
Some player's weighed-in prior to the deals rolling in:
Another year,another #NHLTradeDeadline and lot of anxious players..let's hope this day is over pretty quick #countdownison

— Michael Grabner (@grabs40) March 2, 2015
What most @NHL players are feeling right about now. #TradeCentre #NHLtrade pic.twitter.com/mxnviS7fle

— Willie Mitchell (@Willie_Mitch33) March 2, 2015
And once the moves started, there was many messages of thanks and support:
Thank you so much Z for all the help you have given me over the years, you've made me a better… https://t.co/t3ghxl9O6A

— Oliver Ekman-Larsson (@OEL_23) March 3, 2015
Last One Of The goodbyes. Z good luck. #onetoughdude https://t.co/n5PO4Nqu3L

— Mikkel boedker (@Mikkelboedker) March 3, 2015
Can't express how excited I am for the opportunity to join the @NHLBruins. Looking forward to getting to Boston.

— Brett Connolly (@bconnolly8) March 2, 2015
Thank you to the @NHLBlackhawks for all they have done for me over the last 5 years. Excited to join the @SanJoseSharks!

— Ben Smith (@BenASmith12) March 2, 2015
I would like to thank the @BuffaloSabres and the fans for everything. I am very excited to join the @NYIslanders.

— Michal Neuvirth (@mneuvirth30) March 2, 2015
Thanks to the fans, the city of Denver and the @Avalanche organization for everything. Great teammates and great memories. #bunchofbeautys

— Max Talbot (@Max25talbot) March 3, 2015
I would like to thank the Pittsburgh Penguins organization, my teammates and the Penguins fans for an amazing time in Pittsburgh.

— Simon Despres (@Despres747) March 3, 2015
I had the chance to play with these two gems. Good luck on the new challenge. #gummy #abreu https://t.co/jDmqT0IdQB

— Kristopher Letang (@Letang_58) March 3, 2015
I'm so excited to return to Pittsburgh. I have so many friends in Pitt. I feel like I grew up in PA, and can't wait to return to the ice.

— ben lovejoy (@RevLovejoy6) March 3, 2015
Tough day to say goodbye to a great friend and teammate! @jameswisniewski we'll miss you bud! Good luck in Cali!

— Brandon Dubinsky (@BDubi17) March 3, 2015
I would like to thank the @BlueJacketsNHL organization and all #thefans for everything the past 4 years. Great city and great people.

— James Wisniewski (@jameswisniewski) March 2, 2015
Thanks to the @NHLBruins and especially all my teammates for those 5 years. I'm gonna miss all of you guys!

— Jordan Caron (@Jord38caron) March 3, 2015
Super excited to join the @Avalanche one of my favourite team growing up ! Can't wait for the new start !

— Jordan Caron (@Jord38caron) March 3, 2015