Leopold's Daughter Gets Her Dream Trade
Amidst all the business conducted on Trade Deadline day, it was a letter to reunite a hockey family that was the talk of the hockey world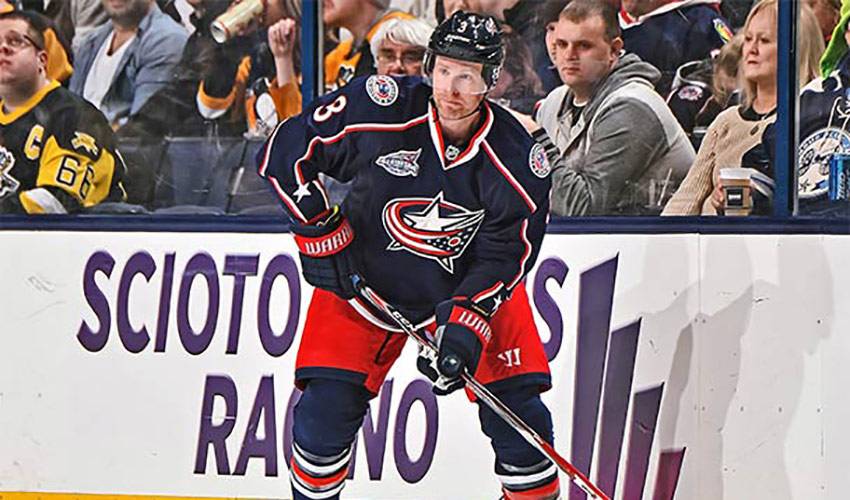 The world of professional sports can be a cut-throat business.
Players vying for roster spots, contract negotiations, and labour matters between owners and players can ratchet up the stress level. Then there is the daily grind that athletes put themselves through, both in-season and out, to hone their skills and maximize their opportunity to have a productive and rewarding career.
This is the business, and sometimes the heartless side of sports.
Yesterday, during the NHL trade deadline, the hockey world got a glimpse of the human side of this high-stakes and high-profile game.
In the heat of the trade deadline, amongst the sometimes informative, but sometimes absurd wall-to-wall coverage, there emerged the story of 10-year old Jordyn Leopold, daughter of longtime NHLPA member Jordan Leopold.
Recently, young Jordyn wrote a letter addressed to the coaching staff of the Minnesota Wild. In it, she explained why her and her family thought that the organization should consider a trade for her dad, a veteran defenceman with 667 NHL games under his belt, to his home state of Minnesota and the Wild.
The letter is heart-warming and funny. A beautiful glimpse into the family life of a professional athlete and the struggles that they experience in trying to support their father and husband, while at the same time yearning to find the normalcy and structure that a stable home life provides.
Well, it turns out that similar to writing to Santa Claus, sometimes wishes penned in a letter do indeed come true.
Monday afternoon, the Blue Jackets and Wild announced that a deal had been agreed upon, sending Leopold to Minnesota in exchange for Justin Falk and a fifth-round draft pick.
As word of the trade hit the wire, and fans and media began sharing the image and story of Jordyn's letter, Blue Jackets general manager Jarmo Kekalainen also weighed in via Twitter:
It isn't always just about business... pic.twitter.com/uVDV3K2Nky""

— Jarmo Kekalainen (@jkekalainen) March 2, 2015
This was a transaction that reminded us all that while the games are intense, the fans are passionate and the chase for the Stanley Cup seems like the singular focus, in fact, the people within our game recognize the importance of things like family.
Jordan spoke about the letter on Tuesday before the morning skate with the Wild and sought to provide some clarity to the story in a quote he gave to Michael Russo of the Minneapolis Star-Tribune: (click here to read the Russo blog on StarTribune.com)
"That letter was written by my daughter back in January. With anybody that has kids, you know they take things upon themselves sometimes. She was writing a little bit persuasively at school and thought it was a good idea to write a persuasive letter. That was something our family shared, ended up putting it on Facebook. Friends and family saw it and some other wives through the years that can relate to it, it definitely has some sentiment. I actually told my wife maybe she should take that off before deadline, but it ended up staying on and going out there. A local friend who is on the radio (Paul Allen) ended up getting it from my wife and made it public just before the deadline. It is what it is, it's a good story and I'm happy the media spun it the right way because really, in the end, this business is hard on families. It really is. Myself, with the experiences I've had over the years, it's been crazy. But I woke up this morning and Carson Daly is reading the letter on the Today Show, and we've been contacted by everyone to get my daughter on TV. We're quite humble people, the fame or whatever you call it, we don't want it to get to their heads, but it's nice. But like I said, there are many teammates that have reached out and said it was a good thing. I think the hockey community sees it that way as well. It has definitely been an interesting 24 hours."
The Leopold's are now reunited, which is exciting for their family. Jordan now also gets a chance to play an increased role in his home state with the Wild, in front of his friends and family.
After all the dust settled on the deadline deals, and all the fans and pundits had their say, I think everyone in the hockey world agrees that it was Jordyn Leopold's letter that carried the day.
— Minnesota Wild (@mnwild) March 3, 2015