KRAFT HOCKEYVILLE NAMES TOP 10 COMMUNITY FINALISTS
Let the voting begin! Future of hockey being rebuilt with $400,000 for arena upgrades.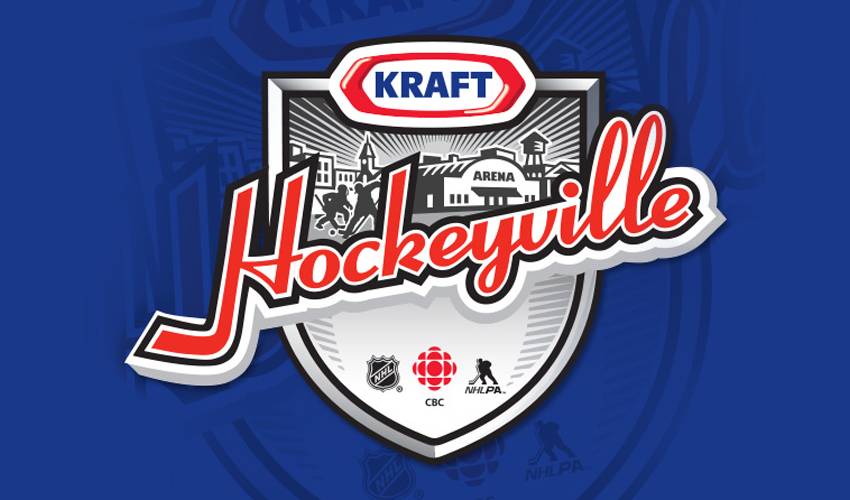 TORONTO, ON March 15, 2015 – Canadians are passionate about hockey, and this passion for both the sport and the arenas that unite communities has been demonstrated with a total of 1,037 nominations for this year's Kraft Hockeyville. In the end, these 10 exceptional communities are moving on to the top 10 voting round: Dawson Creek, BC; North Saanich, BC; Bonnyville, AB; Morinville, AB; Morden, MB; Chatham-Kent, ON; Haliburton, ON; Saint-Joseph de Beauce, QC; Middleton, NS; and Happy Valley-Goose Bay, NL.
"We're overwhelmed with the stories and dedication to the importance of arenas in communities across Canada," says Jack Hewitt, vice president of portfolio marketing, Kraft Canada. "We're committed to investing in these arenas. They are fundamental for the future of hockey in Canada and we know that communities build hockey and hockey builds communities. Get voting, Canada!"
Each of the 10 communities will receive funds to improve their local arenas. From change room repairs to access to better ice surfaces, heart-warming stories of much needed upgrades were shared from across Canada, showcasing the immeasurable impact local arenas have on shaping community spirit and keeping the game alive.
Beginning at 11:00 p.m. ET on March 21, Canadians can vote for their favourite of the top 10 communities at KHV2015.ca. The top 10 voting phase will close at 11:59 p.m. ET on Monday, March 23. The two communities that receive the most votes will move on to the top 2 final round of voting, beginning at 11:00 p.m. ET on March 28 via KHV2015.ca. The final voting phase will close at 11:59 p.m. ET on March 30. The grand prize winner will be announced during Hockey Night in CanadaTM on April 4, and will be awarded an NHL® Pre-Season Game to be hosted in their community and broadcast nationally on Sportsnet, $100,000 towards their arena upgrades, and the coveted Kraft Hockeyville title.
ABOUT KRAFT HOCKEYVILLE
In its ninth season, Kraft Hockeyville 2015, in partnership with the National Hockey League® (NHL) and the National Hockey League Players' Association® (NHLPA), is offering:
One grand prize of hosting an NHL® Pre-Season Game, $100,000 for arena upgrades and the title of Kraft Hockeyville;
$100,000 in arena upgrades for the second place community; and
$25,000 for each of the remaining eight prize winners.
Learn more at Facebook.com/KraftHockeyville, and join the conversation with @hockeyville using the hashtags #KHV2015 and #KraftHockeyville.