CANADA NAMES NORTH SAANICH KRAFT HOCKEYVILLE 2015
Millions of votes and countless rallying cries culminated in North Saanich, B.C. being named Kraft Hockeyville 2015 in Canada.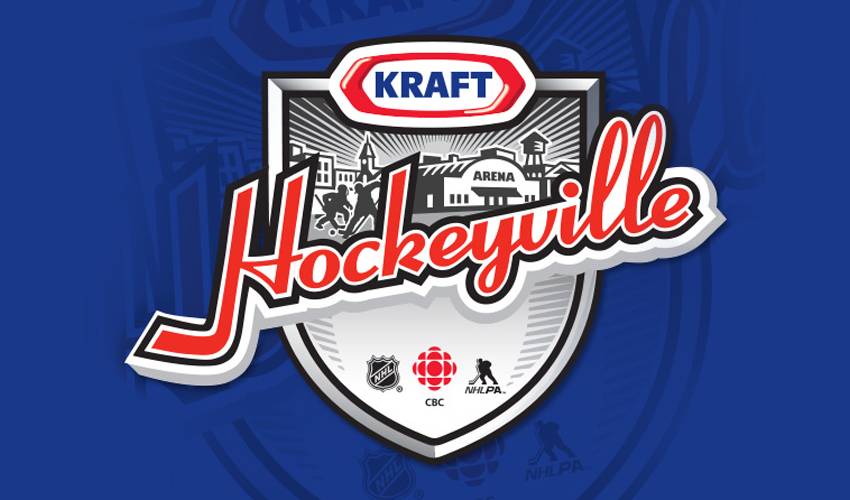 Annual program rebuilds local hockey in 10 Canadian communities, awarding $400,000 for arena upgrades
North Saanich to host NHL® Pre-Season Game between Vancouver Canucks and San Jose Sharks
TORONTO April 4, 2015 – Tonight, millions of votes and countless rallying cries culminated in North Saanich, B.C. being named Kraft Hockeyville 2015 in Canada. During a live spot on Hockey Night in CanadaTM, NHL® commissioner Gary Bettman announced that North Saanich will receive the opportunity to host an NHL® Pre-Season Game between Vancouver Canucks and San Jose Sharks, and $100,000 to build a dedicated home-team locker room in their arena. In its ninth season, Kraft Hockeyville remains committed to investing in community arenas to help keep the game alive from coast-to-coast.
The Panorama Recreation Centre Hockey Arena plays an essential role in bringing together fans, friends, and family in North Saanich. The centre is home to the Saanich Peninsula's only hockey facility; however, it does not have a dedicated home-team locker room where players can store their equipment and join together before and after games. In its quest for the Kraft Hockeyville title, the community organized several events, including a voting party at the rink with free skating, and received an outpouring of support from many local organizations.
"Congratulations North Saanich on winning the title of Kraft Hockeyville 2015! Your unwavering dedication to your local arena inspires us," says Jack Hewitt, vice president of portfolio marketing, Kraft Canada. "Communities build hockey and hockey builds communities. Now, ten incredible communities have the funds to upgrade their rinks and protect the future of hockey and the community spirit it fosters."
"Kraft Hockeyville generates memories that will last a lifetime for the people who showed such incredible passion for their community as well as their love for hockey," NHL commissioner Gary Bettman said. "The National Hockey League is proud to honour that enthusiastic support by providing a pre-season game to the winner and by working to ensure that future generations of players have well-maintained rinks at which to skate."
"We would like to congratulate North Saanich on being awarded Kraft Hockeyville for 2015," said Trevor Linden, president of hockey operations, Vancouver Canucks. "Our organization feels very fortunate to have such a passionate fan base and strong following across our home province. We are committed to bringing our team to communities throughout British Columbia and look forward to getting the opportunity to celebrate with and help put on an NHL®-calibre game for the community of North Saanich."
"We're thrilled to have been invited to participate in Kraft Hockeyville 2015," said Sharks chief operating officer John Tortora. "Kraft Hockeyville is a wonderful program, bringing exciting National Hockey League action and well-deserved hockey resources to deserving communities all over North America and the Sharks organization is looking forward to visiting North Saanich this fall."
The top 10 communities that will receive funds to improve their local arenas include: Dawson Creek, B.C.; North Saanich, B.C.; Bonnyville, Alta.; Morinville, Alta.; Morden, Man.; Chatham-Kent, Ont.; Haliburton, Ont.; Saint-Joseph-de-Beauce, Que.; Middleton, N.S.; and Happy Valley-Goose Bay, N.L. From change room repairs to access to better ice surfaces, each community shared a different, heart-warming story about the upgrades needed to keep hockey thriving in their hometown.
Local arenas have a significant impact on shaping communities across Canada and, in turn, these communities have defined the spirit of hockey. Repairs and upgrades to these rinks are crucial to maintaining a critical part of Canada's cultural identity.
This year, a total of 1,037 community stories were submitted, 10 of which moved on to the voting rounds. Across two voting rounds, Canadians cast millions of votes, finally narrowing the field to one. Chatham-Kent, Ont. is the second place community.