Rest & Relaxation A Key For Saad
Brandon Saad knows that being able to decompress & recuperate are crucial for Stanley Cup success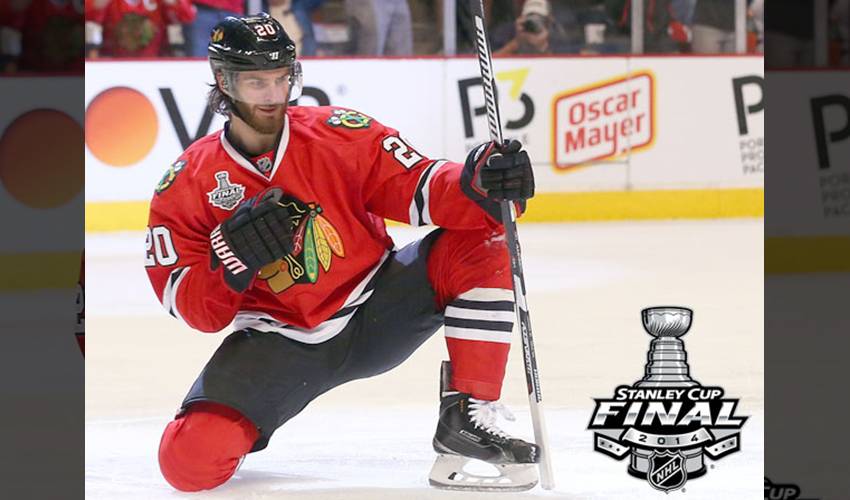 The Stanley Cup Playoffs are anything but a walk in the park for the teams vying for hockey's most coveted team trophy. But, for Chicago's Brandon Saad, it's not a bad way to get away from the pressures of post-season hockey.
He's been through it before. He's well aware of just what it takes to skate away with Lord Stanley's Mug. He also understands taking a deep breath every now and again is a good thing.
With 54 post-season NHL games on his stat sheet, accompanied by 26 points and two game-winning goals, Saad, part of the Blackhawks group that won the Cup in 2013, has built up a solid playoff resume.
A native of Pittsburgh, the left-winger would love to see his name etched once again on the silver trophy.
The recipe for achieving that goal?
"I think you need to rest and relax because the playoffs are physically and emotionally draining," said Saad, who appeared in 23 post-season games with the 'Hawks in 2012-13. "You try and recover as best as you can for the next game. So, either seeing a movie, going on a walk, or enjoying the sun – those are some good ways to relax."
Saad also has his own personal cheering section in town.
"I have family come out to a lot of the games, so spending time with them also helps," he said.
When he's on the ice, Saad has learned over time not to get too high or too low during playoff games.
"Past experiences have taught me to stay as even keeled as possible," offered the 22-year-old. "With all the emotions throughout a game or over a playoff series, it's important to take one shift and one game at a time because looking too far into the future can impact your game in the present."
Saad had two goals in the opening round against Nashville, netting the game-winning marker in Game 3, following it up with another tally in the next contest.
He's hoping the attention he pays to the so-called little things result with another shot at the league championship.
"Doing the little things and competing is how I think a good playoff game goes for me," said Saad. "Winning as many battles as you can will lead to controlling the puck and that helps with controlling the game. It's such a fast and intense game this time of the year, you need to do the little things, as in playing a smart game, because players are so good in this league. Turnovers can lead to goals."
And when he's not utilizing his game plan to good effect, Saad will take a timeout to recharge and re-energize.
It's a blueprint with proven Stanley Cup success.