Keith Is a Playoff Machine
Duncan Keith continues to play immense minutes as the backbone of the Blackhawks blueline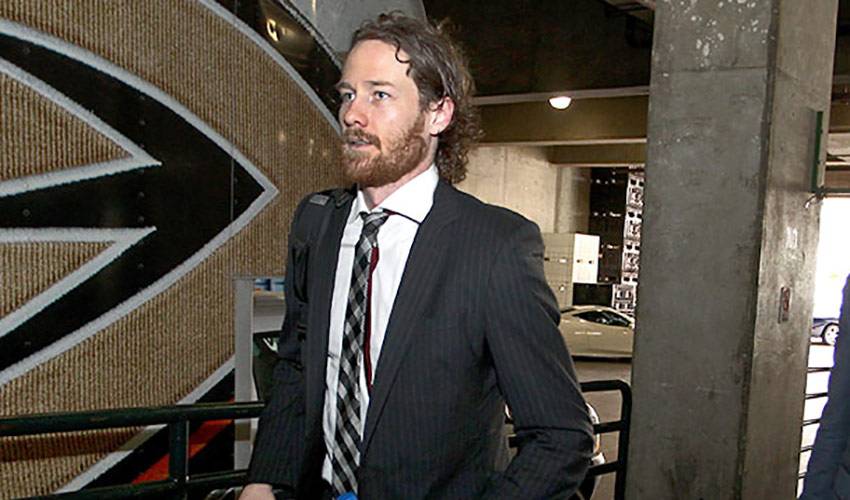 Duncan Keith makes a return visit to the NHLPA's PPOTN after a brilliant Game 6 performance against Anaheim that saw the Chicago defenceman record three assists and also play a little goaltender, when he swatted the puck away from the goal line.
The two-time Norris Trophy winner's trio of assists in the 5-2 triumph came on goals scored by Brandon Saad, Marian Hossa and Patrick Kane.
Keith now has 14 assists in the playoffs, second only to Anaheim's Ryan Getzlaf.
STAT PACK: Keith led all players with 28:35 of ice time, blocking four shots, earning a plus-three, while taking 32 shifts. He saw 4:04 on the power play and 2:54 on the penalty kill.
NEED TO KNOW: Keith is now just one point away from tying his career playoff mark of 17 points (2G, 15A) in 2009-10, when the 'Hawks won the Stanley Cup.
FREAK SHOW: Said Chicago head coach Joel Quenneville after Wednesday night's game: "He's kind of a freak as far as his metabolism and conditioning level. I think the more he plays, the more efficient, the more he gets going."
PRAISE FROM THE CAPTAIN: From Jonathan Toews: "There are nights where you look at the scoresheet and you see how great he can be, how pivotal, how much he means to our team, especially in these big games. But I think whether he's on the scoresheet, whether he's making those plays, he's there every night making that difference no matter what. I think we always know that in the locker room. We've seen it in previous years in the playoffs, games like tonight where it's must-win. You can definitely count on him stepping up and being one of our best players, if not our best player. He's all over the rink. Seems like he never runs out of energy. Pretty amazing game tonight."
SEVENTH HEAVEN?: "We've got a lot of experience in the playoffs," said Keith. "We know Anaheim's a tough building. We've had some good games there this year, and this year in playoffs. It's like anything else, though. I think it's one game. It's just a matter of going out there and executing in the one game. Like I said, we've got experience being on the road. You try to draw on that as much as you can, do the best you can."
A REAL PLUS: Keith has a lifetime +29 rating in the playoffs.
TROPHY CASE: In 2005-06, Keith played in his NHL rookie season. Four years later, he won his first (the second came in 2014) James Norris Memorial Trophy as the top defenceman and won the Stanley Cup. He won the Cup again with the 'Hawks in 2013. Keith also struck gold with Team Canada at the 2010 Winter Olympics in Vancouver and the 2014 Winter Olympics in Sochi.
FAN FRIENDLY: The veteran blueliner made a young fan's dream come true through his team's #WhatsYourGoal initiative.
Click here to see the video: www.nhlpa.com/news/duncan-keith-makes-a-young-girls-dream-come-true
THE SOCIAL SIDE: Check out Keith's Twitter account (@DuncanKeith) and his official website (DuncanKeith.com) to learn more about one of the league's top defenceman.
HONOURABLE MENTIONS: Patrick Kane had one goal and an assist for the Blackhawks. Andrew Shaw had a pair of goals in the win. Brandon Saad scored his fifth of the post-season.