Boyle & Bolts Excited For Their Chance
Brian Boyle & his Lightning teammates recognize the opportunity in front of them in Game 7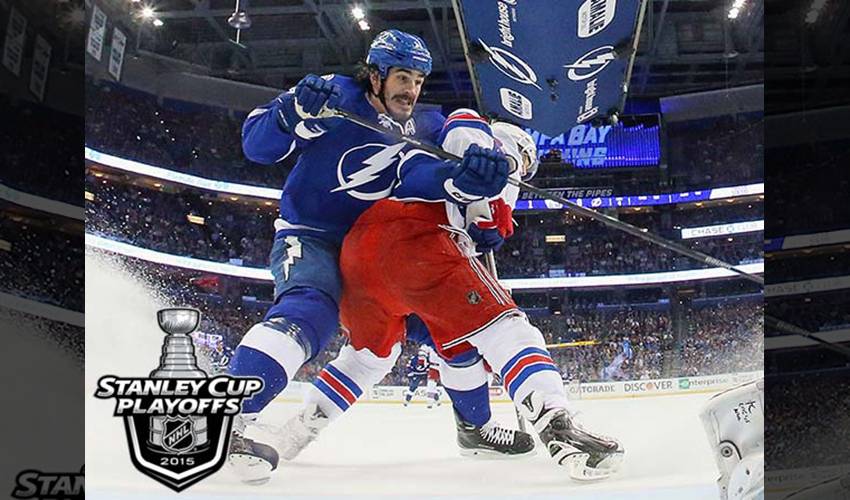 Brian Boyle is certainly no stranger to the Rangers, but the Tampa forward has his sights set on leaving New York with a spot in the Stanley Cup final.
It was last July, after five seasons as a member of the Rangers, when the 6'7" forward from Hingham, Massachusetts, signed a three-year contract as a free agent with the Lightning.
And now, more specifically, on Friday night at Madison Square Garden, Boyle will face-off against his former squad in the winner-takes-all Eastern Conference championship.
He knows what stands in the way of his second straight trip to the final.
"I think they're well coached," said Boyle, who appeared in 355 regular season games with the Rangers, and played for the league title last year against the Los Angeles Kings. "They have depth throughout the lineup. They have, obviously, good goaltending. They have a strong group of "D", and they've gotten contributions from all their lines. So, they're a really good team."
"They have good leadership on the team as well," he continued. "I think that goes a long way, honestly, come playoff time. I think they're a resilient team and they're a confident team, but we understand that. We've played them six times now. We can beat them. We've beaten them. It's obviously not going to be easy."
Boyle and his teammates were reminded of that after a humbling 7-3 home ice loss in Game 6.
"We're excited to get a chance at it," said the 26th overall pick of Los Angeles in 2003. "There is still a chance to win a game and advance, and that's all you can really ask for at this point. A couple days from now there are going to be two teams left, and that's where you want to be. But when it's all said and done, you want to be the last team standing. But it's another opportunity to climb another hill to get to where we want to be, and it's pretty exciting stuff."
While one goal and one assist in 18 playoff games might not jump off the page, Boyle has been a force for the Lightning.
His 50 hits rank him 10th among forwards in the post-season. His 22 blocked shots put him in top spot for all forwards.
It's those numbers that offer a clearer indicator of what Boyle does for Tampa.
He's hoping he can do his part in exiting a familiar place with more hockey left to play.
"Obviously, we're expecting their best and they've been good," said Boyle. "It's a fun place to play. They're going to have the crowd support. We're going to try to take it away from them as quick as we can, and hopefully it's going to be a really fun, memorable game."