Moving On and Trading Places
With free agency and trades heating up on July 1st, many Players took to Twitter in reaction to the deals around the league.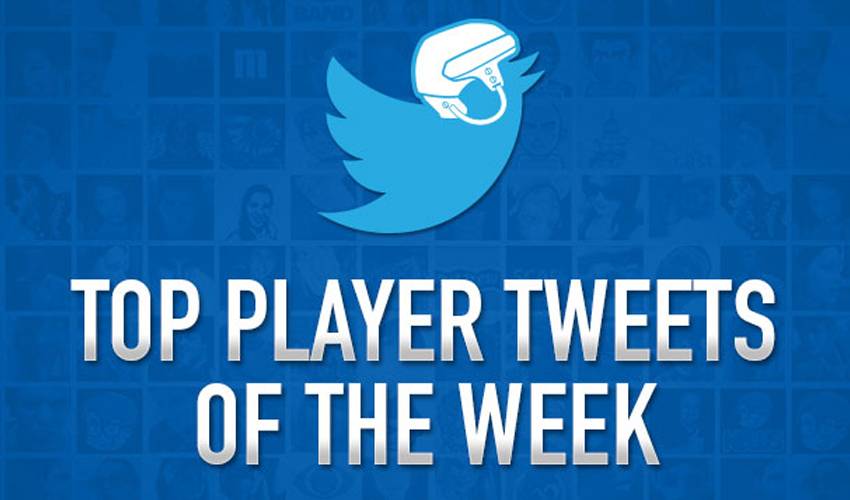 Free agency and trades come with the territory of being a professional athlete. In the modern landscape of pro sports, players are on the move at a higher frequency than in the past.
With 24/7 news cycles and the proliferation of social media, these deals are mass-consumed and discussed at length publicly by media, bloggers, fans and even the Players themselves.
With the 2015-16 NHL free agency signing period opening on Wednesday, there was much activity on the market, as well as on social media. Many players took to Twitter to voice their excitement about new opportunities, say thank you to fans and teams they are leaving and wish former teammates well.
Thanks #Jax. pic.twitter.com/soMaz7Rorn

— St. Louis Blues (@StLouisBlues) July 2, 2015
Thank you @FlaPanthers org for everything the last 2 years! Couldn't be more excited to join @NHLBruins in the city where it all began!!!

— Jimmy Hayes (@Jimmy10Hayes) July 2, 2015
@NHLBruins you are getting 1 heck of a player and even better guy in @Matt_Beleskey. Good luck bud it was a pleasure playing with u #Ski

— Nathan Thompson (@NateThompson44) July 1, 2015
Very happy to start the next chapter with the Los Angeles Kings

— Jhonas Enroth (@JEnroth125) July 2, 2015
Welcome to @PKessel81 our last addition can't wait to see him wear black and gold

— Kristopher Letang (@Letang_58) July 2, 2015
Welcome to Boston, Matt! pic.twitter.com/YdvcfEl84v

— Boston Bruins (@NHLBruins) July 2, 2015
So happy and excited to be rejoining the leafs organization, looking forward to the next two years in blue and white. 😁😁💃🏻💃🏻💃🏻

— daniel winnik (@Danwinnik34) July 1, 2015
Really gonna miss this guy, happy for you though @GreenLife52! pic.twitter.com/23OD3RDN1X

— Brooks Laich (@brookslaich) July 1, 2015
So grateful for the opportunity to play for this organization #habs #herewego pic.twitter.com/K6bdHP4zBJ

— zack kassian (@zkassian9) July 1, 2015
1) Just want to thank the @CanadiensMTL, the city of Montreal n all of Habs nation for being great to me the last 3 seasons

— Brandon Prust (@BrandonPrust8) July 1, 2015
I am very excited to be apart of another great organization @VanCanucks Can't wait to bring a Stanley Cup to that beautiful city! See u soon

— Brandon Prust (@BrandonPrust8) July 1, 2015
Great teammate moving on, Good luck @brandonprust8 hope you'll be alright without me #🐦 https://t.co/XOSjGj4rRk

— Brendan Gallagher (@BGALLY17) July 1, 2015
Excited to spend another year with the @VanCanucks! Thank you to the fans and organization for the support 🐳 pic.twitter.com/X2jUv2gof6

— Yannick Weber (@yanweber68) July 1, 2015