Summer-Weise
Fishing, boating and being a father is the focus of Dale Weise's off-season in Manitoba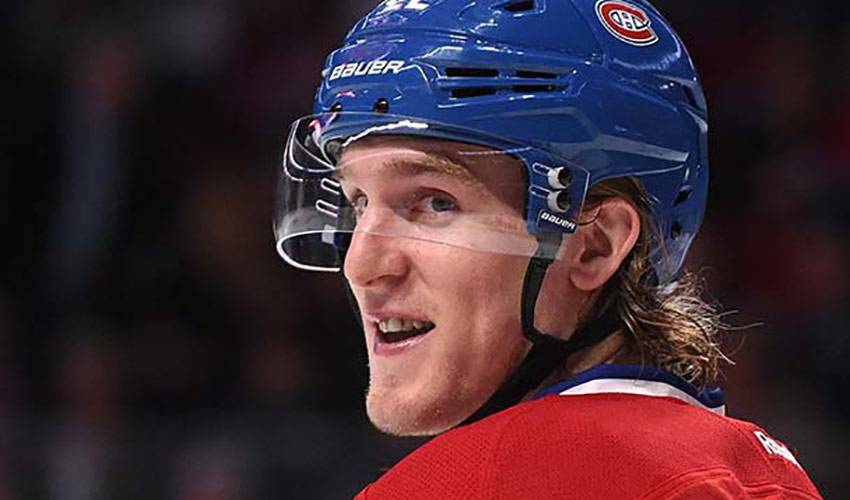 So, what exactly is the Summer of Dale all about? It's actually a little bit of everything. But, aside from sun, fun, and family, hockey still remains very much a big part of Dale Weise's off-season life.
The numbers say his most recent NHL campaign was his best since he broke into the league in 2010-11. Yet, nearly two months after Montreal was eliminated by the Tampa Bay Lightning in the Eastern Conference semifinals, Weise is craving more, both for the Canadiens and himself.
And that's precisely why the 26-year-old is putting in some overtime over the summer months, with the aim to be at the top of his game come training camp.
"The summer for me is usually much of the same," said the Winnipeg native, who headed back to his hometown after Montreal's year came to an end. "I work out in the mornings and skate, then spend time with my family. I have a new daughter so it's a busy household. I live on the lake in the summer, so I'm doing some fishing. Boating is always fun, too."
Reeling in a Stanley Cup, though, is still front and centre for Weise.
A 111th overall selection of the New York Rangers in 2008, the right-winger scored 10 goals and recorded 29 points for the Habs the past season, both career-high marks for the former Swift Current Broncos alumnus.
"Looking back at last year, I had a career year in every category, but I think that's just a starting point for me," noted Weise, who ranked 23rd in the league with a plus-21 rating. "I'm excited to come back and just build on the numbers I put up and continue to help our team win.
"My personal expectations this season are to obviously improve on the numbers I had," he continued. "It's hard to set numbers on where I would like to be, but goals as well as point-wise, I would love to beat what I had last year and continue to have success in the playoffs."
Despite a disappointing end to the Canadiens season after finishing first in the Atlantic Division, Weise believes better days are ahead for the Original Six club.
It's something he's reminded of during his off-season conversations with his teammates.
"We have a very close team in Montreal, so every few days I keep in touch with everyone," offered Weise. "I think the seasons are so long you really need to forget about hockey and unwind, so were not itching yet."
But, Weise knows those days are coming. And that's just what he's waiting for.