Wheels of Summer Turning For Enroth
The newly-signed Kings goaltender is prepping for the season & closely following the Tour de France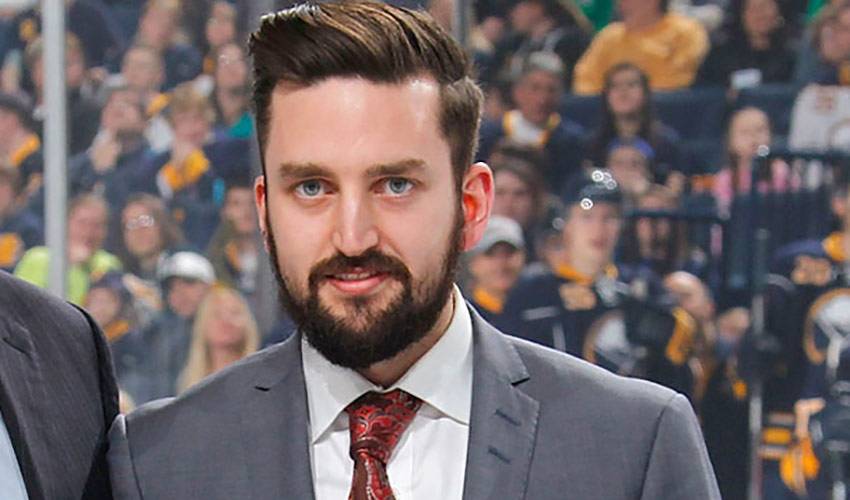 Before he sets the wheels in motion for a new season with his new team, Jhonas Enroth took some time to tune in and then tweet out about one of his favourite sporting events.
Tour de France starts today! Alberto Contador is my favorite but I think Chris Froome and team Sky will win it. Should be a good one. #TDF

— Jhonas Enroth (@JEnroth125) July 4, 2015
He's anything but a couch potato, but there's something about the Tour de France that keeps a Swedish goaltender either glued to his television set or constantly checking his phone for the latest updates.
So, what is it about the historic multiple-stage bicycle race that brings out the sports fan in Enroth?
"The Tour de France is one of the biggest sporting events in the world," said the Stockholm native. "And when you actually get into cycling, you realize what a great team sport it is and every stage has something special. The Tour de France has it all. They ride through small towns and also up in the Alps."
Don't expect the 27-year-old to attempt to emulate the grueling grind of an event that covers around 3,500 kilometers.
"I wouldn't do great," admitted Enroth. "I have a lot of respect for professional cyclists. The condition those guys have is just incredible, and as a hockey goalie, I think we are just built differently. I wasn't really in to cycling that much growing up. I obviously biked a lot in the summers as a kid, but just casually. But, when I bought my first road bike four years ago and started to ride it, I really enjoyed it. And since then, it's something I've been doing a lot in the summers."
This summer has been an especially eventful one for Enroth.
Dealt from Buffalo to Dallas in February, the 46th overall pick in 2006 inked a one-year contract with Los Angeles on July 1.
"The highlight this off-season for me was definitely when the free agency opened and I signed with the Kings. It was the first time I was an UFA (unrestricted free agent) and I was pretty nervous. But, it was a great experience and I'm very excited for the upcoming season."
Enroth played in a career-high 50 games last season between the Sabres and Stars. He also won gold with Sweden at the 2013 World Championships and a silver medal at the 2014 Sochi Olympics.
Now, he'll have the opportunity to play on a team that won the Stanley Cup in 2012 and 2014, a squad that is eager to erase a disappointing 2014-15 campaign that saw them miss the playoffs.
Enroth will get the chance to partner with one of the best in the business between the pipes in Jonathan Quick.
"I don't know too many of the guys on my new team," he said. "I've only played with (Jamie) McBain and he's really the only guy I know. But. Jonathan texted me right after I signed with the Kings and welcomed me to the team, so that was great."
"I think they have a great team and if you look at the back-ups the Kings have had the last couple of years, they have been pretty successful and moved on to bigger roles," continued Enroth. "They have been developing goalies well throughout the years, so I'm excited to start working with (goaltending coach) Bill Ranford and the team."
A number of scenic cycling routes in Los Angeles won't hurt either.