Smashfest IV Preview
Smashfest IV is Thursday, July 23rd. Here's what to expect from the best charity ping-pong tournament going.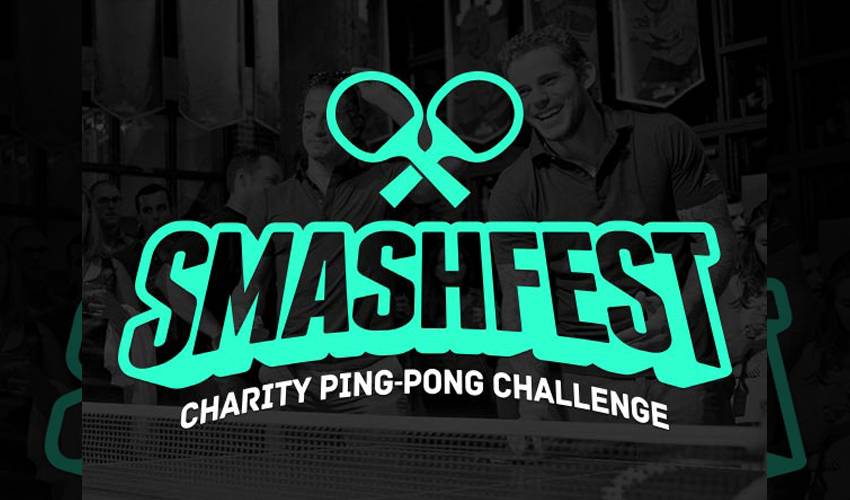 It's that time of year again when hockey fans and NHL players come together in downtown Toronto and put their ping-pong skills on the line for a great cause. Tomorrow marks Smashfest IV!
It's a little-known fact that in each NHL team dressing room there is a ping-pong table and, for a variety reasons, hockey players love to unwind or gear up for a game with a quick round of ping-pong. New York Rangers forward Dominic Moore used this pastime as an inspiration for an annual charity tournament to benefit two very important causes: concussion and cancer research. In four years, this one-of-a-kind event has become a summer staple for fans and NHL players alike.
This year, for Smashfest IV, over 30 current and former NHL players will be attending the event at Steam Whistle Brewery for a ping-pong tournament unlike any other. Beneath the glow of the CN Tower, guests have the opportunity to mingle with NHL players and get the chance to even pair up with them for the doubles tournament portion of the night. Later in the evening, a high-energy NHL players-only singles tournament will crown a champion. Throughout the event there are also a couple of impressive sports memorabilia auctions, both silent and live, for anyone to bid on.
Scheduled to appear is an exciting group of current and former NHL players, including: Dominic Moore (Host), Matt Beleskey, Sam Bennett, Alex Burrows, Brett Connolly, Logan Couture, Michael Del Zotto, Patrick Eaves, Emerson Etem, Barclay Goodrow, Peter Holland, Michael Hutchinson, Kevin Klein, Nick Kypreos, Eric Lindros, Jamie McLennan, John Mitchell, Sean Monahan, Ryan Murphy, Teddy Purcell, Antoine Roussel, Mathieu Schneider, Tyler Seguin, Jeff Skinner, Jason Spezza, Zac Rinaldo, Cam Talbot, Stephane Veilleux, Steve Webb, Kevin Weekes, Tom Wilson and Rob Zamuner.
Plus, you can always count on a handful of unannounced, surprise professional athletes attending the event if it holds true to form from past years.
Here's a look back at some of the highlights from Smashfest 2014:
And some of the fun leading into Smashfest IV:
.@mooredom hanging out with @poojahandatv before their @CP24 segment today to promote #SmashfestIV pic.twitter.com/8cuRmZKUJj

— Smashfest (@_Smashfest) July 22, 2015
Did you catch @mooredom and Eric Lindros on @timandsid today? #SmashfestIV pic.twitter.com/Dnry6Yhv7x

— Smashfest (@_Smashfest) July 22, 2015
Getting some practice in for @_Smashfest pic.twitter.com/NymscCTYKy

— Michael Hutchinson (@mhutch34) July 21, 2015
This year's event looks like it once again will be another memorable and meaningful evening for everyone involved! Tickets are still available in a very limited quantity at www.smashfest.ca. If you can't make it, join in and follow along from home by using hashtag #SmashfestIV and following us on Twitter, Facebook, and Instagram.