It's a Southpaw Celebration!
In honour of International Lefthanders Day, we give you some fun left-handed hockey facts!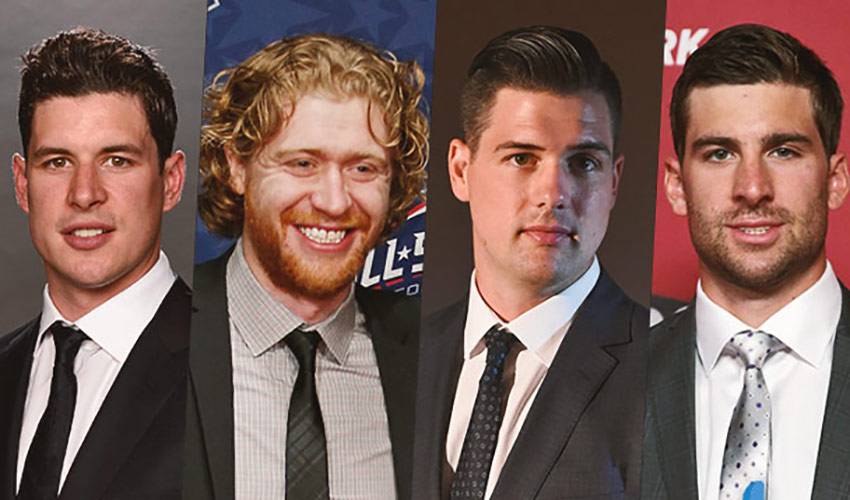 It's that time of the year, namely August 13, when we give thumbs-up to all the left-handers in the world.
Since it's a day to celebrate, it's only fitting that NHLPA.com puts a left-handed spin on the festivities, with a look at some fun hockey facts that pay homage to the 24th annual Left Handers Day.
All that's left to do now is check it out:
BIG TIME ALL-TIME SCORERS: Wayne Gretzky, Mark Messier, Jaromir Jagr and Ron Francis are all left-handed shots.
THE GREAT ONE: Hall of Fame legend No. 99 is indeed a southpaw.
NO. 4, BOBBY ORR: Widely looked upon as the best defenceman to ever skate in the NHL, the Hall of Fame blueliner is left-handed.
ANOTHER HALL OF FAME LEFTY: Former NHL great Phil Esposito has plenty of reason to celebrate Left Handers Day.
SOMETHING'S BRUIN: While he scored all his points shooting right-handed, off the ice, former power-forward Cam Neely is a proud southpaw.
CAPTAIN COLORADO: With a pen in his hand, Hall of Famer Joe Sakic is…you guessed it, a lefty.
THE PUCK STOPS HERE: Some of the best goaltenders to ever play the game were lefties, even though they were known as "full right," catching with their right hand and holding their stick with the left one. The list includes Grant Fuhr, Tony Esposito, Bill Durnan, Tom Barrasso and Roger Crozier.
THE PUCK STOPS HERE, PART 2: Jonas Hiller, Josh Harding and Steve Mason are also part of the lefty/full right club.
HE'S NO. 1: Connor McDavid, the much-heralded first overall pick (Edmonton Oilers) in 2015, is a left-handed shot.
HOIST THAT CUP: Twenty of the players on the 2015 Stanley Cup-winning Chicago Blackhawks are left-handed shooters.
FOUR OF FIVE: Of the top five scorers in the NHL this year (Jamie Benn, John Tavares, Sidney Crosby, Alex Ovechkin and Jakub Voracek), Ovechkin is the only player who isn't a left-handed shot.