Pictures Paint The Path
For Matt Hunwick, seeing pictures of the US National team players who had come before him was the inspiration he needed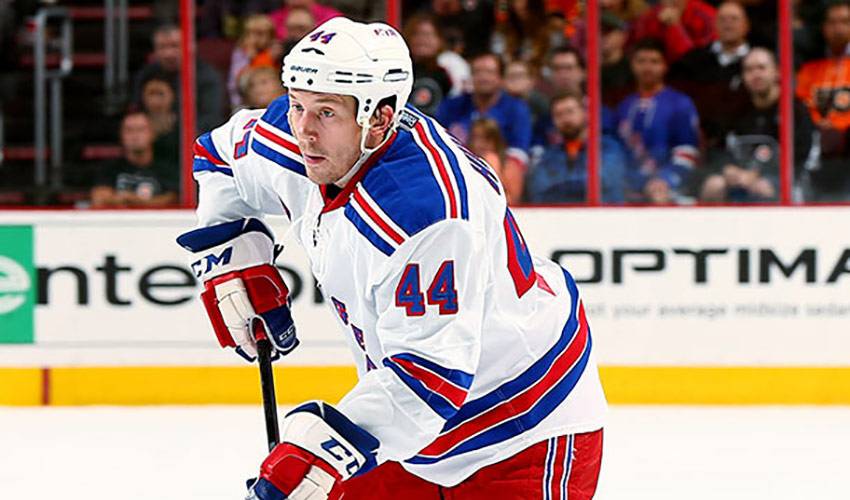 Matt Hunwick had long dreamed of what it would be like to play in the NHL. His biggest inspiration? A series of photos hanging on a hockey arena wall.
It was 2001 when the young defenceman from Michigan got the call to join the USA Hockey National Team Development Program (NTDP), whose goal is "to prepare student-athletes under the age of 18 for participation on U.S. National Teams and success in their future hockey careers."
"I remember feeling quite honored to get that opportunity," recalled Hunwick, of the elite program that launched in 1996. "I had played other sports growing up, but hockey was always No. 1 for me."
Two years later, Hunwick was wearing the red, white and blue jersey, as part of the U.S. entry that would compete at the IIHF U18 World Championship, where they would finish fourth.
Around that time – he can't quite remember the exact date – Hunwick was heading to the dressing room to get ready for practice one morning when he happened to notice several framed photos lining the wall of the arena.
"I suppose the dream of wanting to make it to the NHL was in your mind for a long time," he started. "But, when I walked by and looked up, there were these photos of players that had been on the U.S. Junior Team who then went on to play in the NHL. I think that's the moment I realized I might have that chance, too. Obviously, it would take a lot of hard work to get there, but it was really inspiring."
In 2004, during what would be four seasons playing at the University of Michigan, and the same year in which he won gold at the World Juniors, Hunwick realized his NHL goal when he was selected 224th overall by the Boston Bruins.
He appeared in his first NHL game on November 10, 2007, in a 2-1 win over Buffalo.
"It's kind of funny how things seem to go by so quickly," said Hunwick, who has gone on to play for Colorado, the New York Rangers, and now with Toronto. "You don't really realize it until you actually have time to look back on it."
And when he does look back on his pre-NHL days, Hunwick, who signed a two-year contract as a free agent with Toronto this July, will recall the time a collection of photos provided him with a motivational boost.
"When you're a kid playing on the outdoor rinks, or playing ball hockey, you pretend you're the one scoring the Stanley Cup winner," he said. "And, when you go on in your career, you hope you get to that moment where you feel you have a shot to make it in the NHL. For some reason, seeing those pictures was that moment for me."