Carey Price - Player of the Week
Between being undefeated this season as well as showing off his charitable side, 2015-16 has started very well for Carey Price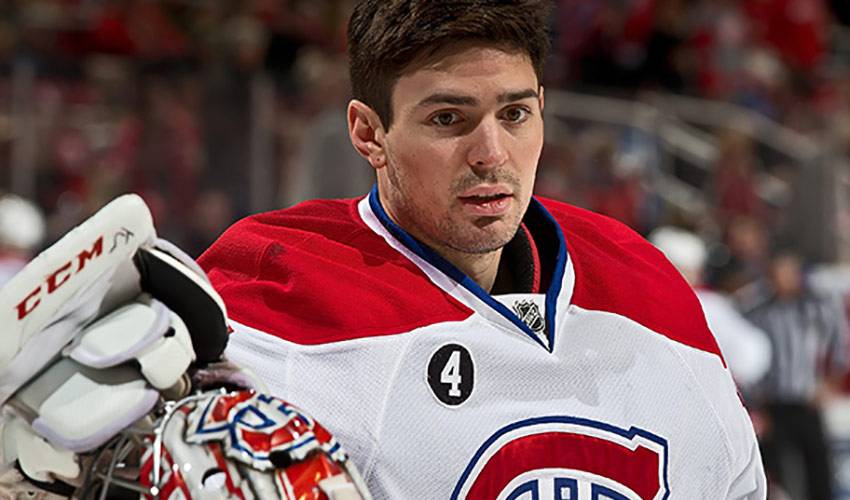 NEED TO KNOW
Carey Price is an incredible athlete, a bona fide superstar excelling at the toughest position in pro sports – goaltender for the Montreal Canadiens. Following his banner season in 2014-15 that saw him capture all the major individual NHL hardware, including the Ted Lindsay Award, fans and pundits were interested to see what kind of start the Habs netminder would have this season. Needless to say, he has picked up precisely where he left off last year. The Habs are 9-0-0 to start the season and Price has played a major role in Montreal's success. His early season 1.29 GAA and .961 save percentage have him right near the top of the NHL goaltending list in the early going. With his calm and laid-back nature, Price looks to be settling in for another stellar season with the Canadiens, something that is not good news for the rest of the NHL!
Carey has continued his outstanding play from last season, recording seven wins in his first seven starts in 2015-16
He has a stellar 1.29 GAA and a .961 save percentage, numbers that see him placed second in both categories amongst NHL goalies.
Carey quietly donated $10,000 worth of hockey equipment recently to his hometown community of Williams Lake, B.C., solidifying the fact that he is an elite-level athlete, but also a charitable and generous man who has not forgotten where he came from.
BIOGRAPHY
Born in Anahim Lake, B.C. on August 16, 1987
Drafted by the Montreal Canadiens in the 1st round, 5th overall, in the 2005 NHL Entry Draft
Is a four-time NHL All-Star, suiting up in '08-'09, '10-'11, '11-'12 & '14-'15
Captured the Ted Lindsay Award, the Hart Trophy and the Vezina Trophy in 2014-15
Led the Hamilton Bulldogs to the 2006-07 Calder Cup championship (AHL)
Has represented the Canada on the international stage, leading Canada to a gold medal at both the 2014 Sochi Olympics and the 2007 World Junior Hockey Championships in Leksand, Sweden