Price Is Right For Williams Lake BC
Carey Price recently donated $10K worth of hockey gear to the children of Williams Lake, BC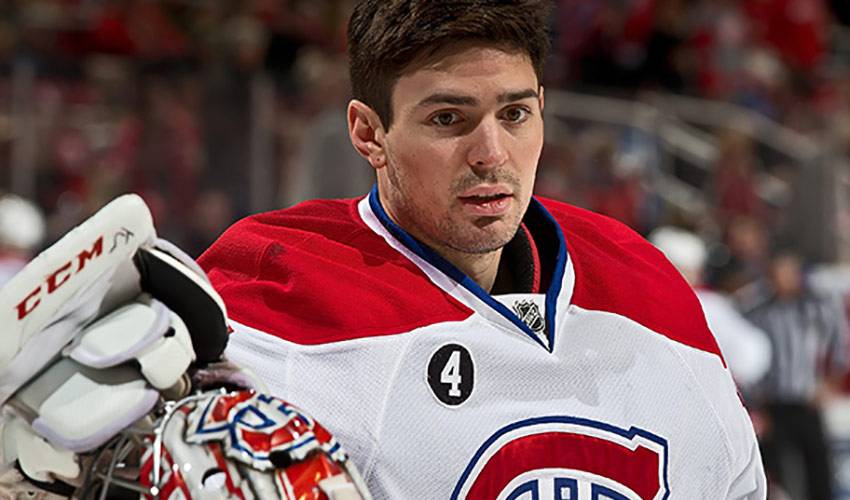 He's become one of hockey's biggest stars, but it hasn't stopped Carey Price from remembering his roots or playing his part in helping kids chase their NHL dream.
It is a heartfelt gesture and one that certainly isn't out of character for an award-winning goaltender that continues to make a difference on and off the ice.
With an assist from an equipment manufacturer, Price sent $10,000 worth of hockey gear, ranging from helmets to skates, to kids in the area around Williams Lake, B.C., the very place the 28-year-old got his start in the game.
There are numerous beneficiaries of Price's good deed, including three First Nations communities.
"Personally I'm still in shock, when I walked in the office and seen all the boxes I couldn't believe that we so got lucky," said Todd Isnardy, coordinator for Williams Lake Minor Hockey Association. "For the kids of WLMHA, I think is that the best goalie in the world, who happens to be from their hometown, still thinks about them. No matter how young, from initiation to midget, it means Carey Price cares about their hockey. It has put a positive, happy buzz throughout the association."
Isnardy knows the equipment will be put to good use.
"This gift allows many things for the players of WLMHA," he noted. "Before this, we did have gear for goalies, but most of it was well worn. With the donation of the gear, we were able to get top-quality gear in many sizes to fit the young goalies properly. Also, what it has done is now parents don't have to rush out and buy their kids new gear because they grew four inches. Now we have great gear for these goalies to use."
Price, who heads back to his hometown of Anahim Lake (BC) during the NHL off-season, has always maintained close ties with his home province.
He's established a breakfast program in partnership with Breakfast Club of Canada at two schools in Anahim Lake.
When Price, who was voted by his peers as the NHLPA's 2015 Ted Lindsay Award recipient, set the Canadiens record for most wins (44) by a goalie in season, a note was posted on the Breakfast Club of Canada website.
This achievement is the culmination of the hard work and determination Carey has consistently shown since his early days on the ice in his hometown of Anahim Lake, B.C. He may be a star now, but he cares just as much about the challenges faced by the children in his community.
Carey's record is about so much more than a number. It sums up just how important it is to never give up on your dreams. You may fall, but with determination and courage, not only can you get back up again, you can go further than you ever imagined.
None of Price's generous acts or the reactions to them comes as a surprise to Isnardy.
"It amazes how down to earth he is," he said. "No matter how many people you talk to, they all have the same thing to say about him: he is so humble."