Hamonic Spreads Message of Hope
Having lost his father at the age of 10, Travis Hamonic now supports children facing similar circumstances through the 'Hamonic D-Partner Program'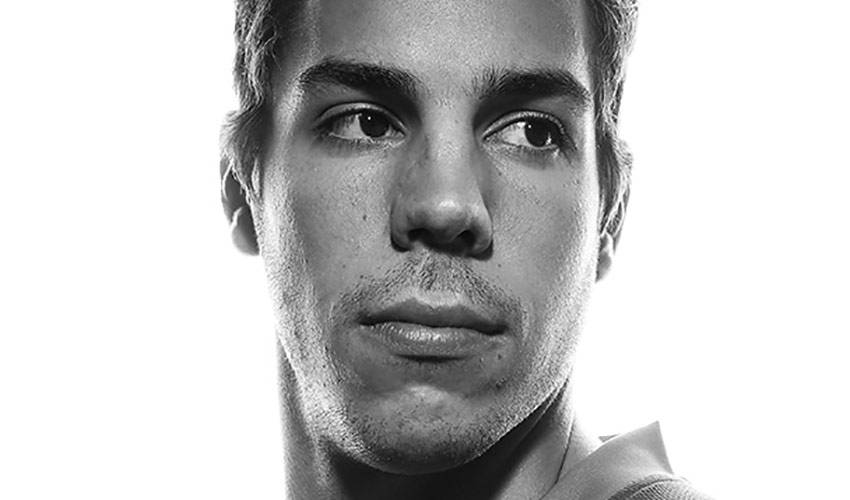 Travis Hamonic is never quite certain as to what the kids he'll meet will say or share. He admits the same of himself. The one thing he is sure of, however, is that they will be forever linked by a common bond.
"Some are pretty shy, some are pretty talkative and there are definitely those who are in between," started Hamonic, currently playing in his sixth NHL season. "Going in, I really don't know what to expect. It's something you really don't plan for. You just want to want to be there for them."
Since January of 2012, the Hamonic D-Partner Program has enabled the defenceman to meet with over 100 kids (and their families) who have lost one or both parents.
Hamonic can certainly relate to their situation. When he was just 10, growing up in a small Manitoba town, his father unexpectedly passed away.
Gerald Hamonic, who was at the helm of the family's farm in St. Malo, died of a heart attack at the age of 44. The last memory Travis has of his father is his dad grasping his hand as he was being taken to the hospital.
In the days and months after, Travis struggled to cope with the loss.
"You certainly don't want that to happen to anyone, but it would have been comforting to have known someone around my age back then that was dealing with a similar situation," he offered. "Growing up in a small community (the Hamonics would later move to Winnipeg), you didn't know anyone who had lost a parent at a young age."
Those days of feeling alone are no more.
And, while the circumstances and backstories might be different from his own experiences, Hamonic and those he meets with through his program share an unwanted, but similar connection.
"The young people I've met, each one has their own unique story to tell," said the 25-year-old. "Some talk a lot, others are more reserved. And whatever it happens to be, that's okay. Sometimes, you listen more than you talk. It's never about, 'You need to do this.' It's about a connection and sharing some quality time together."
What is said in those conversations and when it happens is strictly private.
Video cameras capture the moment when Hamonic comes out of the dressing room to welcome the families (who are given seats to watch the game). After that, the cameras are turned off.
"It's tough to open up when there are cameras around, but that's not what these visits are about," he said. "So, when we go into the dressing room, we close the door. None of what is said is scripted for me. I can't count the number of times I've said to one of the kids, 'I've never told this to anybody.' There are still things I haven't shared publically, but I do with them. Everything is very authentic. And that's just the way it should be."
Hamonic keeps in touch with several of the people he's met through the program.
"I've been very fortunate in so many ways because of this," he offered. "It really helps me. You just want to give the people you talk with hope, to let them know that in time things will get better.
"I have the best mom in the world and I have a huge support group," continued Hamonic. "The guys on the team, the Isles staff and the organization, everybody has been fantastic."
Fifteen years after the passing of his father, Hamonic continues to wear his heart on his sleeve.
He wouldn't have it any other way.
"You hope when you say goodbye to these kids that it's not about me being a hockey player, but that they can draw upon, 'Travis is a guy going through what I'm going through.' For me, the program runs itself."
There are plenty of kids who would respectfully disagree.