NHL All-Stars Shine in Nashville
In case you missed it – we've got all the best highlights from NHL All-Star Weekend in the Music City.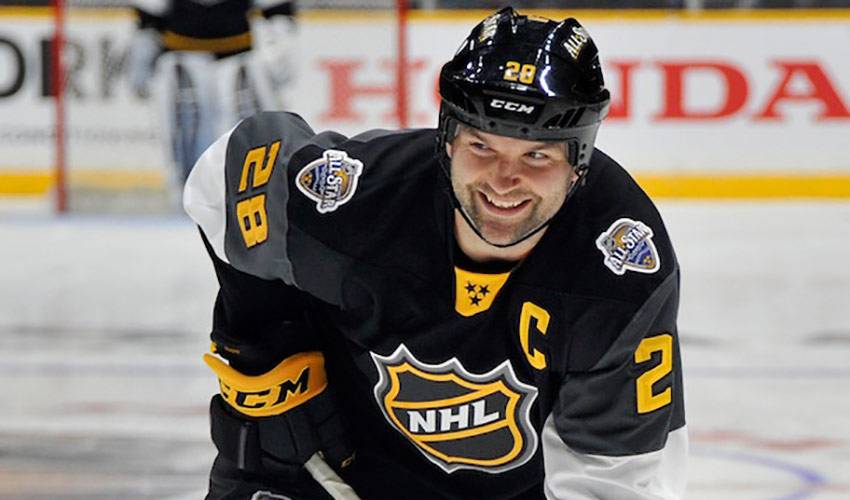 Nashville and the Predators played host to the 2016 NHL All-Star Weekend and the world-famous "Music City" did not disappoint. From gorgeous weather to the thousands of passionate and dedicated hockey fans that took in the festivities, the city, the players and the game of hockey enjoyed one of the most memorable All-Star weekends in the history of the NHL.
With a new 3-on-3 format on-tap, the players and fans were in for a renewed passion around the entire weekend. The competition level, the openness and passion displayed by the players and the overall excitement of the entire weekend were off the charts. In addition, it would be difficult to write a storyline as moving and satisfying as John Scott's NHL All-Star experience. #JohnScottForPresident
In case you missed the action, here are the top highlights from NHL All-Star Weekend 2016:
PHOTO: John Scott signing autographs at the airport during #NHLAllStar weekend in Nashville. pic.twitter.com/H9XqEz4ZTY

— NHLPA (@NHLPA) January 29, 2016
PHOTO: Daniel Sedin is all smiles during Media Day on Thursday at #NHLAllStar in Nashville. pic.twitter.com/LDYAkcFzNG

— NHLPA (@NHLPA) January 30, 2016
.@Ekblad5FLA walking the red carpet #NHLAllStar pic.twitter.com/HDHaFfAP5f

— NHLPA (@NHLPA) January 30, 2016
.@ErikKarlsson65, @malkin71_, @strombone1, & @johngaudreau03 Gaudreau #NHLAllStar pic.twitter.com/TuMUrPTN01

— NHLPA (@NHLPA) January 30, 2016
Ryan O'Reilly chatting on the red carpet #NHLALLStar pic.twitter.com/NC8rSccnGd

— NHLPA (@NHLPA) January 30, 2016
.@91Tavares @RealStamkos91 @PKSubban1 & Patrice Bergeron are all smiles at the Skills Competition #NHLAllStar pic.twitter.com/e2o2cU9LT7

— NHLPA (@NHLPA) January 31, 2016
On ice shenanigans @nhl All-Star Game !! #NHLHOCKEYTIME #pkdoesnashville pic.twitter.com/9EvMCepepe

— P.K. Subban (@PKSubban1) January 31, 2016
.@Burnzie88 as Chewbacca #NHLAllStar #NHLBreakawayBurns pic.twitter.com/ckemDoC8CM

— NHLPA (@NHLPA) January 31, 2016
Shea Weber! 😱 #NHLAllStar pic.twitter.com/lhNndjf1rX

— Sportsnet (@Sportsnet) January 31, 2016
Everyone see Webbys shot?? Now imagine that hitting u directly on top of the foot!! #108mph

— Eric Nystrom (@enystrom23) January 31, 2016
It was funny:))) I didn't know he's going to do it. P.K.-my little brother :) pic.twitter.com/XFvVjbigWh

— Jaromir Jagr (@68Jagr) January 31, 2016
PHOTO: Jagr and Chewie cracking each other up at the #NHLAllStar Skills Competition Saturday night in Nashville. pic.twitter.com/7LMUCHk2wK

— NHLPA (@NHLPA) January 31, 2016
.@Dylanlarkin39 👌🏻 #NHLAllStar pic.twitter.com/kn1XUNbmKL

— NHLPA (@NHLPA) January 31, 2016
.@tseguinofficial is all smiles out here tonight #NHLAllStar pic.twitter.com/EDtfSwvQS8

— NHLPA (@NHLPA) February 1, 2016
Pavelski, @Burnzie88 & @dewyy8 watching the action #NHLAllStar pic.twitter.com/K42DtILwhY

— NHLPA (@NHLPA) January 31, 2016
Love it!!!!! Have not smiled this much in a long time watching a hockey game.. #JohnScott #MVP #NHLAllstar

— Henrik Lundqvist (@HLundqvist30) February 1, 2016
Captain John Scott & Team Pacific take home a 1-0 win and the $1M that comes with it! #NHLAllStar pic.twitter.com/V2xPW87MCh

— NHLPA (@NHLPA) February 1, 2016
M.V.P. #NHLAllStar #JohnScott pic.twitter.com/1RoCTNtMTL

— NHLPA (@NHLPA) February 1, 2016
And I ran into these two NYR fans shortly after the game reminding how special it is to be a Ranger. #letsgorangers pic.twitter.com/DpXNhS6FYz

— Ryan McDonagh (@RMcDonagh27) February 1, 2016
Huge thank you to the @NHL , @NHLPA @PredsNHL and the city of Nashville for the amazing hospitality this weekend, I had an absolute blast!

— Matt Duchene (@Matt9Duchene) February 1, 2016
Thanks for all the fans that supported us ... Thanks to the city of Nashville for the great weekend ... https://t.co/YClgJgjchd

— Kristopher Letang (@Letang_58) February 1, 2016