CZECH REPUBLIC NAMES WORLD CUP OF HOCKEY MANAGEMENT GROUP
Coaching and management group for the World Cup tournament includes former NHLPA members Prospal, Spacek, Rucinsky & Fischer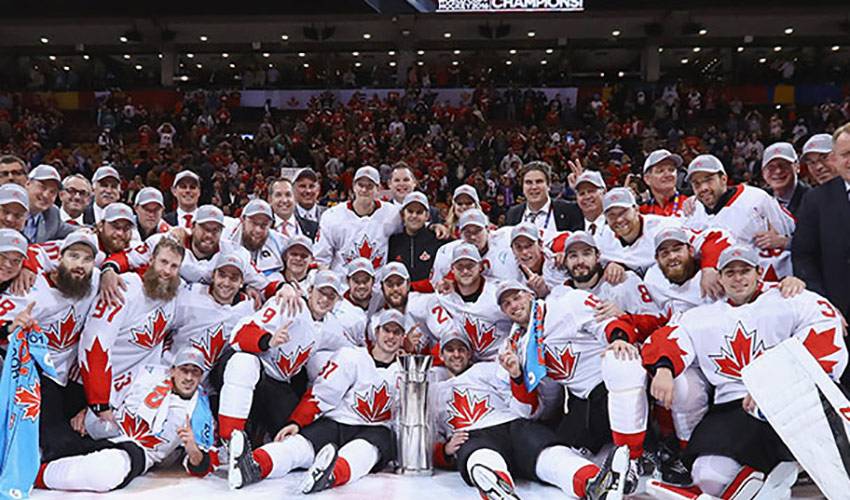 Coach Josef Jandac who will take over the leadership of the Czech Ice Hockey Team after World Championship in Russia announced the composition of the team management for the 2016 World Cup of Hockey. As Head Coach he will have assistance of Jiri Kalous, two-time World Champion and Stanley Cup finalist Vaclav Prospal and Olympic winner, three-time World Champion and Stanley Cup finalist Jaroslav Spacek. General Manager of the team will be for World Cup 2016 will be Olympic winner, three-time World Champion Martin Rucinsky, his assistant will be Olympic winner and three-time World Champion Milan Hnilicka. Jiri Fischer, World Champion and Stanley Cup winner, will take over scouting role within the team management.
"World Cup takes place in Toronto and our opponents will be Canada and United States," said Josef Jandac. "Therefore, we have extended the team management with personalities who live overseas or have large amount of experience with local hockey. Vaclav Prospal with Jaroslav Spacek had played lots of games in NHL as well as Martin Rucinsky who finished his professional career just recently and is very close to all nomination candidates. Another member of the golden generation Milan Hnilicka will surely make good use of his experience he gained in the role of General Manager of the Czech Junior Team, we allow for Jiri Fischer who is working for Detroit Red Wings to watch over preparation of the expected playing system of overseas teams."
The team management was approved by CIHA Executive Committee which confirmed, that if the current head coach Vladimir Vujtek decides to continue with the National Team after the World Championship, he will become an assistant coach. "We consider the World Cup an exceptional challenge on the same level as Olympic tournament which is also reflected in extended team management," added the President of CIHA Tomas Kral. "Josef Jandac has chosen co-workers who guarantee leadership continuity as well as knowledge of overseas hockey which can play a major role. His team includes personalities respected here and abroad. We expressed our intention to get as many excellent former players as possible before and I am glad that we are successful in fulfilling this intention."
World Cup will take place from 17th September to 1st October 2016 in Toronto. In their group, Czech Team will stand against Canada on 17th September, Team Europe on 19th September, and United States on 22nd September. Semifinal games are scheduled for 24th and 25th September, final games for 27th September to 1st October 2016. Preparation camps will start on 4th September, during preparation, Josef Jandac's team selection will stand abroad on 8th September and on 10th September in Prague against Russia and on 14th September against Team North America in Pittsburgh. First task of the team management is to announce basic nomination of sixteen players on 2nd March 2016, including two goaltenders, to NHL and NHLPA who are the tournament organizers. According to special rules of the tournament it will be possible to list twenty-three players in the roster, including three goaltenders, and fifteen members of the implementation team which is a number that the Czech team will make use of as well as other participants.
Team management for World Cup 2016
Head Coach Josef Jandac. Assistants Jiří Kalous, Vaclav Prospal, Jaroslav Spacek. General Manager Martin Rucinsky. Assistant to General Manager Milan Hnilicka. Head of Scouting Jiri Fischer. Goaltenders Coach Petr Jaros. Video coach Denis Havel. Doctors Dusan Singer/Tomas Vyskocil. Physiotherapists Pavel Kolar/Radovan Sakalas/Michal Truc. Equipment Manager Zdenek Smid. Masseur Petr Ondracek. Media Manager Zdenek Zikmund.