NHLPA Statement re: Wideman Suspension
Click through for the NHLPA statement today regarding the National Hockey League's decision to suspend Dennis Wideman for 20 games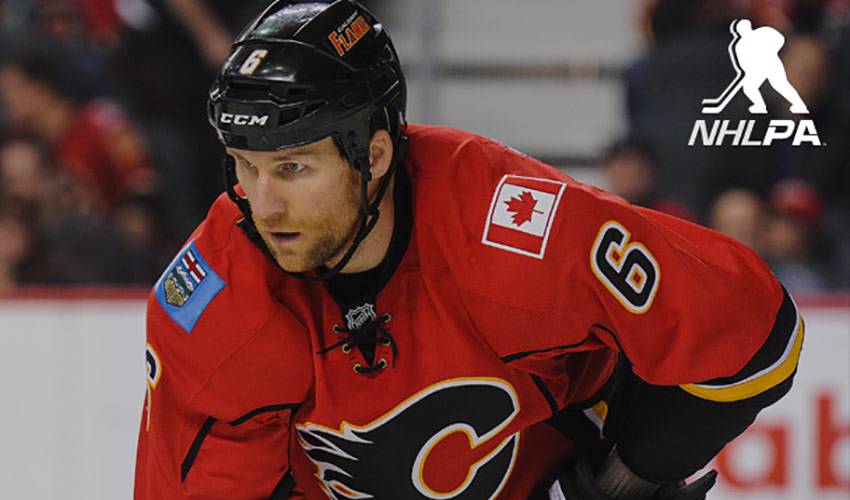 TORONTO (February 3, 2016): The National Hockey League Players' Association (NHLPA) issued the following statement today regarding the National Hockey League's (NHL) decision to suspend Dennis Wideman for 20 games:
"We strongly disagree with the League's decision to suspend Dennis Wideman. Dennis has played in 11 NHL seasons and almost 800 games without incident. The facts, including the medical evidence presented at the hearing, clearly demonstrate that Dennis had no intention to make contact with the linesman. An appeal has been filed on the player's behalf."
-30-
Below is the NHL media release announcing the Wideman suspension:

FOR IMMEDIATE RELEASE / FEBRUARY 3, 2016
FLAMES' WIDEMAN SUSPENDED 20 GAMES
New York (Feb. 3, 2016) - Calgary Flames defenseman Dennis Wideman has been suspended for 20 games, without pay, for conduct violative of Rule 40 (Physical Abuse of Officials) during NHL Game No. 742 in Calgary on Wednesday, Jan. 27, the National Hockey League announced today.
The incident occurred at 11:19 of the second period.
Under the terms of the Collective Bargaining Agreement and, based on his average annual salary, Wideman will forfeit $564,516.20. The money goes to the Players' Emergency Assistance Fund.
### (2/3/16)