Scott Hannan retires after 16 seasons
An NHL debut in Japan, a golden phone call from 'The Great One,' and over 1,000 big-league games played. Scott Hannan has plenty of great hockey memories to look back upon.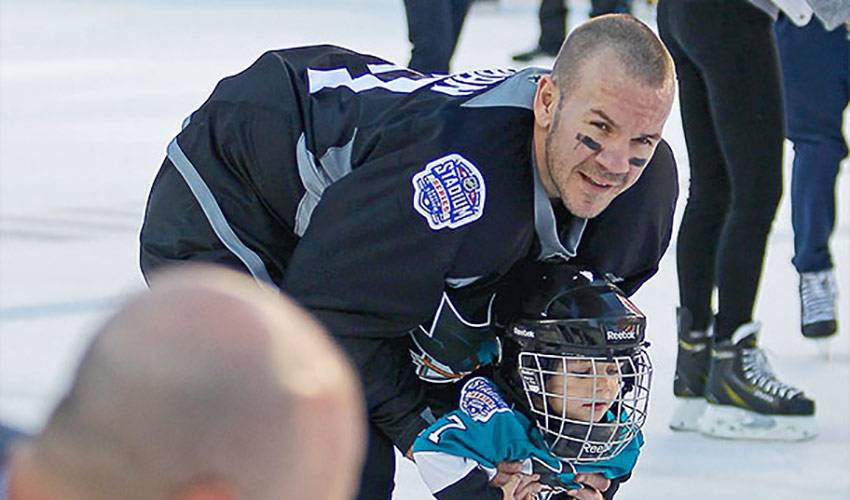 An NHL debut in Japan, a golden phone call from 'The Great One,' and over 1,000 big-league games played. Scott Hannan, who announced his retirement on Wednesday, has plenty of great hockey memories to look back upon.
Talk about making a great first impression.
That's precisely what Hannan, whose NHL career would span 16 seasons and 1,055 regular season games, managed to accomplish back in 1998.
"Well, I guess it was a pretty neat way to start things off, playing your first NHL game in Japan," he recalled, of his introduction to NHL life. "I got two assists in that game, so my claim to fame is that I was the league's top point-scorer after that. It kind of went downhill, points-wise, after that."
Hannan, known primarily for his strong stay-at-home skills, still managed to hit the scoresheet 217 times.
The 23rd selection in the 1997 NHL Draft, Hanna spent his first eight campaigns with the San Jose Sharks and returned to play 118 games for the Western Conference club over the past three seasons, finishing in 2014-15.
Hannan's 626 total contests with San Jose puts him sixth on the team's all-time games-played list and third among blueliners.
He also suited up with the Colorado Avalanche, Washington Capitals, Calgary Flames and Nashville Predators.
"When you first start out, you don't really envision how long you'll play," said the British Columbia native. "You look at it from a day-to-day point of view. When you're young, you think you're going to play forever and the game will never pass you by. As you get older, you start to see it differently. You look back at a lot of the great memories along the way."
One of which would be a call from a Hall of Fame legend.
When injury forced defenceman Rob Blake out of action for Canada's World Cup of Hockey entry, Hannan got the nod, the news delivered by the team's Executive Director, Wayne Gretzky.
"We are very fortunate to have so many great Canadian players to choose from, not only when we first named our team, but also in an injury situation like this, "said Gretzky, in a press release at the time. "Scott had a great season and an outstanding playoff run with the Sharks, and we are pleased to name him to Team Canada for the World Cup of Hockey."
Recalled Hannan: "When you get a phone call from Wayne Gretzky asking you to play for your country, it's a pretty amazing feeling. To step into that dressing room with those players, to go from being a spare part to playing in the gold medal game, it's something I'll never forget."
He also won't forget those who helped him along the way, including his mother and father.
"Growing up, my parents made a lot of sacrifices for me," said Hannan. "They always got you to those early morning practices. I'd be remiss for not also thanking Bruce Hamilton and Lorne Frey with the (Western Hockey League's) Kelowna Rockets for putting me on the path to have a chance to play in the NHL. "Most importantly, I want to thank all of my family, particularly my wife Kristina and my boys, Gage and Owen. Their sacrifices have allowed me the opportunity to follow this dream of playing in the National Hockey League."
Hannan also supported his fellow Players through his involvement with the NHLPA.
"I wouldn't use the word influence, but when I was at NHLPA meetings and I could bring back what I learned and help the young guys out, I was happy to do it. I think it's important to be involved in your union."
The 37-year-old still has a great affinity for the game and those he suited up with.
"Those friendships you made, they will always be part of your life," said Hannan. "When you step away, there will be so much you miss. But, I'm happy to be in the position I'm in."
Hannan and his family will reside in the San Jose area.