Statement from Jarred Tinordi
The NHLPA released the following statement on behalf of Jarred Tinordi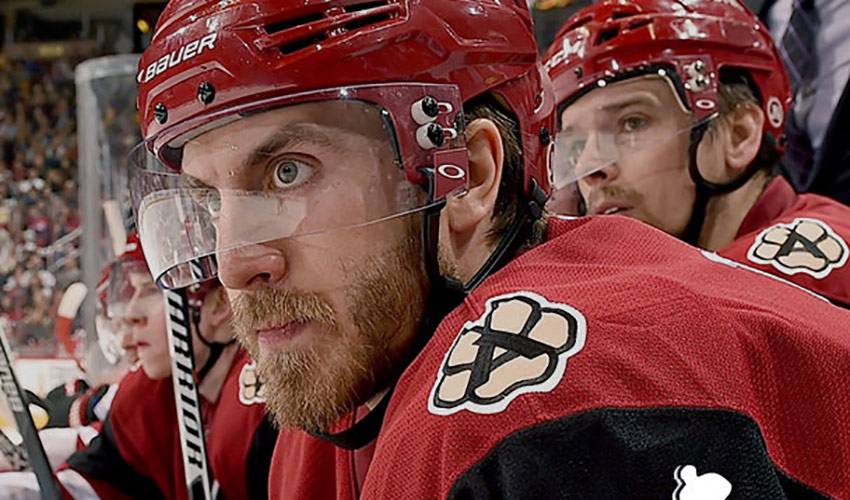 The National Hockey League Players' Association is releasing the following statement on behalf of Jarred Tinordi.
For Immediate Release: March 9, 2016
Statement from Jarred Tinordi
"I am extremely disappointed that I failed a test under the NHL/NHLPA Performance Enhancing Substances Program. I did not knowingly take a banned substance. I understand, however, that I am responsible for what enters my body as a professional athlete and I accept the suspension. I will work hard towards my return to the ice and will learn from this frustrating setback."
-30-
FOR IMMEDIATE RELEASE / MARCH 9, 2016
NHL MEDIA RELEASE: COYOTES' TINORDI SUSPENDED 20 GAMES
NEW YORK (March 9, 2016) -- Arizona Coyotes defenseman Jarred Tinordi has been suspended for 20 games, without pay, for violating the terms of the NHL/NHLPA Performance Enhancing Substances Program.
Under the terms of the Collective Bargaining Agreement, the suspension is accompanied by mandatory referral to the NHL/NHLPA Program for Substance Abuse and Behavioral Health for evaluation and possible treatment.
The National Hockey League will have no further comment on this matter.
###